COVID Business Interruption Insurance Claims: A Closer Look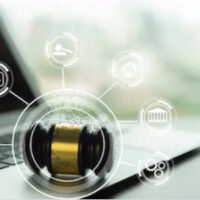 Although Florida had one of the shortest coronavirus lockdowns in the country, the effects of this lockdown devastated many restaurants and other small businesses. To try and recoup these losses, many of these business owners filed business interruption insurance claims. Overall, about 80 percent of the resulting court decisions favored insurance companies. However, the tide has been turning recently. Most judges are now at least willing to let these cases go to trial, so they can fully hear both sides of the story.
The one-sided nature of these disputes prompts many insurance companies to rubber-stamp business interruption insurance claims as "denied." In a few cases, that might be the appropriate response. But in the vast majority of instances, the insurance company must thoroughly review the claim before it takes any action. A Tampa insurance dispute lawyer helps ensure that your legal and financial rights are protected throughout this process.
Policy Basics
Business interruption insurance is usually an add-on to a business insurance bundle. The premiums are usually quite low, because frankly, the insurance company never expects to pay a business interruption insurance claim. As a result, they usually fight these claims tooth and nail.
Language varies in different policies. All companies are different. Furthermore, some business owners negotiate with insurance companies and obtain better terms, while others simply sign boilerplate documents which favor insurance companies. Typically, however, business interruption policies pay in the event of:
Civil Unrest or Government Action: We have all seen footage of riots and other disruptions which have prompted looting or even the destruction of private property. These instances are statistically rare, so most insurance companies gladly pay in such situations. However, widespread coronavirus closures are a different matter. Strictly speaking, the language in the policy probably covers the COVID lockdowns. But that's not a situation either party envisioned, at least in most cases.
Physical Damage: Usually, these policies pay in the event of fire, hurricane, tornado, or another natural or man-made disaster, as long as the man-made disaster didn't involve any criminal activity. Infectious diseases also destroy property, but in a more subtle way. The COVID-19 virus usually lives on surfaces for up to forty-eight hours. In effect, every infected person who walks in the door "destroys" business property for two days.
Following the 2009 SARS outbreak, which never got very bad in the United States, a few insurance companies amended their business interruption policies to exclude infectious disease. If that's the case, there may be little that an attorney can do, although an insurance company might be willing to pay some money to keep the matter out of court.
Typically, however, the COVID business interruption claim must go through the complete claims process. Any breakdown could lead to a court order forcing the company to pay the claim in full.
Claims Process
As long as the claim is filed within the time allowed by the policy, the company must immediately acknowledge it and quickly begin an investigation. Most insurance policies have one-year claims windows. If that's the case, this window is rapidly closing. Insurance companies cannot use a rash of claims, like a sudden influx of claims after a hurricane, as an excuse to drag their feet.
Next, an adjuster must thoroughly, efficiently, and transparently investigate the claim. Thoroughness means sending an investigator to examine the damage first-hand. This investigator must consider other relevant evidence as well. Efficiency is a subjective word. Basically, however, the adjuster must work as quickly as possible. Transparency means no closed-door meetings or unrecorded conversations.
If a court determines that the insurance company wrongfully denied a claim, the insurance company is usually responsible for attorneys' fees. Additionally, the payment must represent the full insured property value. Depreciation is irrelevant.
Count on a Hard-Hitting Hillsborough County Lawyer
If you have put off a COVID business interruption claim, now is a good time to file one. For a free consultation with an experienced insurance litigation attorney in Tampa, contact Mark H. Wright, PLLC. After-hours and virtual visits are available.
businessinsurance.com/article/20210304/NEWS06/912340054/COVID-19-one-year-later-coronavirus-pandemic-risk-management-workers-compensatio