October 2020 Apartment Shooting In Brandon Remains Unsolved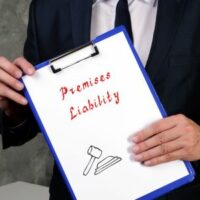 Sheriff's deputies are still looking for clues after a group of unidentified people shot and killed a man as he sat in his car in his apartment complex's parking lot.
There were no eyewitnesses to the shooting. Neighbors said they heard shots and saw a group of people congregating around a vehicle which had recently arrived in the parking lot. "The person or persons that did this to him is still walking and we don't know anything. It's disappointing. There's just no closure. We don't know why that person did it. It's unfair," the deceased man's sister remarked.
Investigators believe that the suspect vehicle is a BMW, but they have no other leads.
Establishing Liability
Shootings, assaults, and other such violent crimes are premises liability matters. Landowners are usually responsible for these injuries, if they had a legal duty to provide security and they knew, or should have known, about the security breach which substantially caused the injury.
The relationship between the property owner and injury victim usually determines the legal duty in Florida.
Invitee: These individuals have permission to be on the land and their presence benefits the owner. Apartment tenants who sign leases and pay rent clearly fit both requirements. Since the relationship is so close, the duty of care is very high. Owners usually have a legal responsibility to keep invitees reasonably safe, no matter what the lease says about security.
Licensee: Usually, a guest of an apartment tenant is a licensee. These individuals have permission to be at the complex, but their presence doesn't benefit the owner. Since the relationship is not as close, the legal duty is not as high. Usually, owners must only warn licensees about latent (hidden) defects.
Trespasser: This narrow category applies to people who have no permission and deliver no benefit. The shooters in the above story might have been trespassers, since they were at the complex for an illegal reason. Usually, owners owe nothing to trespassers in terms of safety responsibility.
As for knowledge of the hazard, this evidence could be direct or circumstantial. Either way, the burden of proof is a preponderance of the evidence (more likely than not).
Common apartment complex security hazards include burned out security lights, broken or missing security gates, broken or missing security cameras, and inadequate live security (e.g. using a "courtesy patrol" when live, armed security is arguably necessary).
If negligent security caused injury, a Tampa personal injury lawyer can obtain compensation for economic losses, such as medical bills, as well as noneconomic losses, such as pain and suffering.
Proving Foreseeability
The level of security required usually depends on the property location and some other circumstances. Apartments in the "bad" part of town usually require more stringent security than apartments on the "good" side of town. Then again, sometimes the opposite is true. Evildoers are more likely to rob people in the "good" part of town than they are in the "bad" part of town. Frequently, these attacks end very badly for the victims and their families.
Previous violent incidents at that location are relevant as well. So are previous violent incidents at nearby apartment complexes.
This analysis is also relevant to the foreseeability issue. Back in the day, third-party criminal activity broke the chain of foreseeability, or likelihood, of injury. Now, however, owners are liable for such injuries if they are foreseeable. This liability is important. Criminal courts punish defendants. Civil courts help victims obtain the compensation they need to carry on with their lives.
Reach Out to a Diligent Hillsborough County Lawyer
Injury victims are usually entitled to significant compensation. For a free consultation with an experienced Tampa premises liability attorney, contact Mark H. Wright, PLLC. You have a limited amount of time to act.
Resource:
bcactionnews.com/news/region-hillsborough/tampa-family-wait-for-answers-after-loved-one-was-shot-and-killed-days-after-his-birthday