Deadly Motorcycle Wreck In Polk County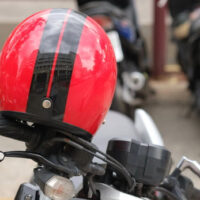 As an officer multitasked behind the wheel, his police cruiser struck a motorcycle, causing the 52-year-old rider to tumble off his bike and into the path of an oncoming semi-truck.
The wreck happened near State Highway 559 on Interstate 4. A trooper was helping a road construction crew. When he pulled into the inside traffic lane, he did not see an approaching motorcyclist, who then slammed into the cruiser's right side. The force of the impact propelled the rider off his bike and onto the pavement. An oncoming large truck was unable to avoid hitting the injured man. He died at the scene.
No other details were available.
Motorcycle Crash Injuries
There is a saying among motorcyclists that there are only two kinds of riders: those who have gone down, and those who will go down. Motorcycle wrecks are part of the riding experience, and in many cases, these injuries are serious or even fatal. The motorcycle rider fatality rate is more than twenty times higher than the vehicle occupant fatality rate. Some of these serious injuries include:
Broken Bones: When their bikes stop suddenly in crashes, riders keep moving forward at the same speed. The resulting falls often shatter their bones instead of merely breaking them. As a result, doctors must often perform highly invasive surgical procedures to set these bones. Then, the victim must undergo long-term physical therapy to regain lost function.
Biker's Arm: As riders fall, they naturally extend their arms to break their falls. These reactions often snap the nerves in the brachial plexus nerve bundle under the arms. This injury usually causes permanent paralysis.
Head Injuries: The motion of a fall, as opposed to the impact, often causes a head injury. During a fall and landing, the victim's brain repeatedly and violently slams against the skull. The resulting brain injuries are permanent. Once brain cells die, they never regenerate.
These injuries, and others like them, often mean tens of thousands of dollars in medical bills. To alleviate the resulting financial stress, a Tampa personal injury attorney works with doctors, so they defer collection until the case is resolved. In other words, most crash victims pay nothing upfront for top-quality medical care.
Wrecks like the one in the above story often involve foreseeability issues. The semi-truck driver probably had nothing to do with the wreck. However, that driver most likely caused the victim's death.
In legal terms, "foreseeable" usually means "possible." It certainly is not likely that drivers will encounter injured people lying in the road in front of them. But such events are certainly possible.
The applicable duty of care sometimes comes into play as well. In Florida, commercial drivers usually have a higher duty of care than noncommercial operators. They have additional responsibilities when it comes to looking out for unexpected hazards.
Distracted Driving Wrecks
The officer who pulled out in front of the motorcycle was assisting a construction crew. That divided attention is distracting enough. Making matters worse, most police cruisers resemble mobile command centers. A vast array of flashing lights and incoming information streams demand the driver's immediate attention. As a result, distracted driving usually contributes to a number of officer-involved collisions.
In general, Florida has very weak distracted driving laws. For example, the Sunshine State has one of the laxest cell phone laws in the country. It normally only applies to texting while driving.
However, the weak state of the law does not affect a driver's duty of care. This duty requires motorists to focus on the road while they are behind the wheel. Multitasking behind the wheel clearly violates this duty. There's a big difference between multitasking at home and multitasking while one is behind the wheel of a fast-moving car. If distraction causes a crash, the tortfeasor (negligent driver) could be legally responsible for damages.
These damages normally include compensation for economic losses, such as medical bills, and noneconomic losses, such as pain and suffering.
Contact a Hard-Working Hillsborough County Lawyer
Injury victims are usually entitled to significant compensation. For a free consultation with an experienced Tampa car accident attorney, contact Mark H. Wright, PLLC. Attorneys can connect victims with doctors, even if they have no insurance or money.
Resource:
wfla.com/news/polk-county/motorcyclist-killed-in-collision-with-fhp-cruiser-tractor-trailer-on-i-4-in-polk-county/