What's The Difference Between Abuse And Neglect Injuries In Nursing Homes?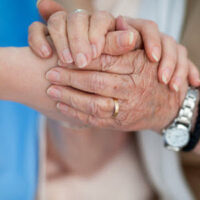 As the overall population ages, the nursing home population has increased significantly as well. Currently, over three million Americans live in nursing homes and other facilities which were not designed to accommodate that many people. Directly or indirectly, this overcrowding often causes abuse or neglect injuries.
In some ways, there is no difference between abuse and neglect injuries in nursing homes. As far as the victims and families are concerned, these injuries are normally identical. Additionally, either directly or indirectly, the nursing home owner is legally responsible for such injuries, at least in most cases. Finally, regardless of the underlying cause, a Tampa nursing home abuse attorney can usually obtain the compensation these victims need and deserve.
Abuse Examples
Nursing home abuse is not typically malicious. However, it usually is intentional. Frequently, morale is low in overcrowded nursing homes. Many employees must do double or triple the amount of work for little, if any, additional pay. They sometimes take out their frustrations in nursing home residents. Some common incidents include:
Physical Abuse: Almost all nursing home residents have serious pre-existing physical conditions. Otherwise, they would most likely be at home instead of at a long-term care facility. So, a tiny amount of force, such as pulling a resident up from a sitting position too quickly, could cause a severe injury.
Financial Abuse: These injuries range from simply taking money or valuables while no one is looking to elaborate financial scams, such as "your granddaughter is in jail and needs bail money." As far as fraudsters are concerned, the more crowded the facility is, the more potential victims there are, and the less likely it is that someone is watching.
Emotional Abuse: That old "sticks and stones" line is partially true. Emotional injuries hurt as much as physical ones. However, emotional abuse is often more difficult to prove in court. That's true of the abuse itself as well as the effects of the mistreatment. However, regardless of the amount of compensation available, emotional abuse in nursing homes should always be brought into the light.
Individuals are morally responsible for such injuries. Nursing home owners are often legally responsible for them, under a theory like negligent hiring or negligent supervision.
In Florida, negligent hiring is knowingly hiring an unqualified worker. For example, many facilities hire patient care technicians to do tasks that licensed vocational nurses should handle. Special rules often apply if the incompetency is related to a worker's criminal history. Essentially, negligent supervision is a failure to properly watch employees, investigate wrongdoing, and/or punish workers.
Neglect Examples
Usually, neglect injuries are like car crashes. They are unintentional. Falls, which are common in nursing homes, are a good example. Owners should assign staff members to watch residents so they avoid construction zones and other hazards. But at overcrowded facilities, it's impossible to watch everyone.
Other negligence injuries include bedsores and malnutrition. Staffers should regularly rotate residents in bed so they don't develop pressure ulcers, and owners should ensure that residents eat the food they are served.
Usually, the respondeat superior rule applies in these situations. Employers are legally responsible for neglect injuries if the tortfeasor (negligent actor) was an employee who was working in the scope of employment at the time.
In both abuse and neglect injuries, compensation normally includes money for economic losses, such as medical bills, and noneconomic losses, such as pain and suffering.
Reach Out to a Compassionate Hillsborough County Lawyer
Injury victims are usually entitled to significant compensation. For a free consultation with an experienced personal injury attorney in Tampa, contact Mark H. Wright, PLLC. You have a limited amount of time to act.
Resource:
ncbi.nlm.nih.gov/pmc/articles/PMC4191229/