Serious Injury, Officer Involved Wreck In Tampa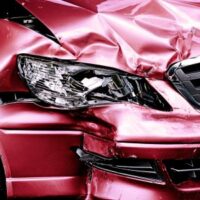 Although the investigation is still ongoing, observers believe distracted driving may have caused a serious crash as an officer responded to a nearby hit-and-run accident.
According to investigators, at the intersection of North 29th Street and MLK, an officer looking for a hit-and-run suspect smashed into the rear passenger side of a Nissan Sentra. The police cruiser then careened into a utility pole. Both drivers were rushed to nearby hospitals with serious injuries.
No details were available about the hit-and-run collision.
Burden of Proof in Hit-and-Run Wrecks
Quite possibly, the officer in question was more focused on obtaining hit-and-run evidence, most likely apprehending a fleeing suspect, than on driving the patrol car. Such evidence is critical in criminal court cases. Usually, unless officers apprehend suspects at or near the accident scene, it's almost impossible to obtain convictions in criminal court.
The burden of proof in a criminal case is evidence beyond any reasonable doubt. Credible evidence that the defendant was driving the car at the time of the crash is about the only way to meet this burden of proof.
Civil court is much different. The burden of proof is only a preponderance of the evidence (more likely than not). So, a Tampa personal injury attorney must present compelling proof as opposed to overwhelming proof. There's a big difference.
In most cases, victim/plaintiffs need only identify the vehicle, perhaps from a plate number recorded on a nearby surveillance camera. Usually, it's more likely than not that the vehicle's owner was behind the wheel at a given time. Such proof might not be enough to establish guilt in criminal court, but it's typically enough to obtain maximum compensation in civil court.
This compensation normally includes money for economic losses, such as medical bills, and noneconomic losses, such as pain and suffering.
Liability in Non-Device Distracted Driving Crashes
Distracted drivers are responsible for a significant number of fatal and serious injury collisions in Florida. Pundits and politicians frequently focus on device distraction crashes. But such collisions account for only a small number of these wrecks. Other causes, and more common causes, include eating while driving, drinking while driving, and anything else which causes:
Manual distraction (hand off the wheel),
Cognitive distraction (mind off driving), and/or
Visual distraction (eyes off the road).
Police cruisers, which are in effect mobile command centers, are very distracting. These drivers must deal with things like multiple flashing lights and information streaming across computer screens. In other words, it takes so much concentration to simply drive that many officers simply cannot perform any additional multitasking.
The duty of care requires motorists to focus on the road and drive defensively. Distraction clearly violates this duty of care. Circumstantial evidence in these claims includes device use logs, erratic driving prior to the wreck, and the tortfeasor's (negligent driver's) statements about driving while distracted.
The same burden of proof discussed above applies in ordinary negligence claims. So, a little evidence goes a long way.
A few brief words about officer-involved collisions and other injuries. Normally, these victims must initially file a notice of claim. This notice gives the police department, city, or other responsible entity a chance to settle the matter quietly. Special rules also apply in terms of negligence, because officers have limited immunity in these situations.
Work With a Savvy Hillsborough County Lawyer
Injury victims are usually entitled to significant compensation. For a free consultation with an experienced Tampa car accident attorney, contact Mark H. Wright, PLLC. Attorneys can connect victims with doctors, even if they have no insurance or money.
Resource:
abcactionnews.com/news/region-hillsborough/tampa-police-officer-involved-in-a-crash-responding-to-a-hit-and-run-accident