Florida Court Decides That Parents of Parkland School Shooting Victims Can Sue Security Guard for Negligence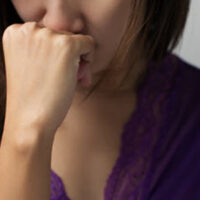 In July, the Fourth District Court of Appeals in Florida ruled that parents of Parkland School shooting victims can sue the security guard for negligence in connection with failing to "call a Code Red," when he spotted the shooter arrive at the school immediately before the incident occurred. Several parents of victims who died as a result of the incident argued that a number of victims' lives could have been saved if the campus security guard had immediately shut down the school after seeing the shooter arrive carrying a rifle case instead of choosing to radio a colleague instead, and doing nothing else.
While the guard argued that Florida state law shields he and other agents, employees, or officers of the state from personal liability unless they acted in bad faith, with malicious purpose, or in a manner exhibiting "wanton and willful disregard for human rights, safety, or property," the appellate court upheld the trial court's finding that the complaint sufficiently alleges that the guard demonstrated the required wanton and willful disregard for the safety of individuals. In addition, both courts found that, as a matter of law, he is not entitled to the sovereign immunity provided by the law. The case will next go before a jury to decide whether the guard's actions (or lack thereof) were ultimately negligent (or wanton and willful under Florida law).
What Happened?
Instead of shutting down the school, the guard reportedly radioed a colleague, indicating that he saw a "suspicious subject" even though he had previously described the shooter as the type of person who would eventually one day "come to this school and shoot [it] up." As a result, the complaint specifically alleges that the guard breached his duty owed to the victims by failing to call a Code Red, advise that the shooter was a threat, and exercise reasonable care in fulfilling his duties to protect those on campus by following those policies and procedures put in place to prevent the risk of harm and injuries that can occur during a shooting. As a result, the complaint alleges that the guard is not entitled to sovereign immunity under Florida law because he acted in bad faith, with malicious purpose, or in a manner exhibiting wanton and willful disregard for human rights, safety, or property.
What Constitutes Wanton & Willful Negligence for A School Security Guard Under Florida Law
The Fourth District previously defined the term "wanton" as demonstrating a "conscious and intentional indifference to consequences with the knowledge that damage is likely to be done to persons or property," while "willful" refers to "intentionally, knowingly, and purposely." As a result, both the trial and appellate courts had to effectively decide whether the guard acted knowingly and purposely, with conscious and intentional indifference to the consequences, and with the knowledge that damage would be done. In deciding that he did, the court discusses the guard's reasons for failing to call in the Code Red, noting that they were "strictly personal to himself" because he did not want to be responsible for potentially calling police to the school for what could turn out to be a false alarm.
If You Have Any Questions or Concerns About Negligence, Contact an Experienced Florida Personal Injury Attorney
If you have any questions about whether you can hold an individual responsible for harm that occurred to you or your loved ones, it is always best to discuss your concerns with an injury attorney to find out what your options are. Tampa inadequate security attorney Mark Wright has more than three decades of experience litigating all types of negligence claims like these, and the knowledge and dedication necessary to ensure that you are compensated for any harm that you and your family suffered. Contact our office today to find out more.
Resource:
law.com/dailybusinessreview/2020/07/01/parents-of-parkland-school-shooting-victim-can-sue-security-guard-for-negligence-florida-court-rules/