Consulate Health Care, Florida's Largest Nursing Home Chain, Faces Quarter-Billion-Dollar Judgment Linked to Patient Mistreatment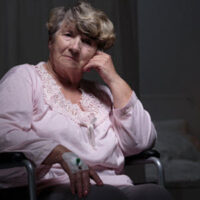 The 11th Circuit Court of Appeals recently affirmed a jury's finding that Consulate Health Care – Florida's largest nursing home company, which operates one-tenth of all nursing homes in the state – not only defrauded the government by fraudulently billing Medicare for unnecessary treatments, but also subjected patients to these sometimes harmful treatments just so that they could bill for as much as possible. The company is now facing an almost $255 million judgment as a result, and has released statements indicating that their staff and residents could suffer as a result of the judgement; potentially being left without protective gear necessary to fight COVID-19.
However, according to staff union complaints filed with regulators, the company is already failing to provide its staff with the protective gear necessary to fight the pandemic. In addition, it not only has a troublesome history of serious citations by federal and state regulators, but has faced more than a dozen lawsuits from previous residents connected to dangerously poor, negligent care.
Previous Investigations & Litigation: Neglected Patients, Permanent Disabilities, Wrongful Death
According to previous investigations, Consulate has a history of its nursing homes receiving below-average ratings from federal regulators, indicating that the company has a troubling track record. In addition, inspectors with the Florida state Agency for Health Care Administration previously cited the chain for neglecting and mistreating patients a number of times; citations that include violations serious enough to have facilities completely shut down. Some of these incidents that occurred at the facilities included diabetic patients going without regular blood sugar tests and patients confined to wheelchairs being struck by cars.
The chain has also been sued by previous nursing home residents for failing to provide the treatments that they desperately needed, supposedly because their benefits did not cover them, all while the state paid the nursing home a flat rate to provide that care. As a result, one of those patients remained disabled, unable to work, and addicted to painkillers, eventually dying from an overdose. Others reported rooms infested with roaches, developing sores, and having digits amputated because of the neglect, also remaining disabled and confined to a wheelchair as a result.
All for Profit
According to whistleblowers from the inside, if the nursing home cannot charge Medicaid separately for treatments or physical therapy, there is a strong chance that a patient will be "warehoused." Conversely, because Consulate homes can bill Medicare separately for various treatments, a number of elderly patients have described being subjected to pointless, and even counterproductive treatments in their final days instead of the comfort and pain relief that they were hoping for.
Nursing Home Abuse Does Not Just Cover Neglect, But Also Mistreatment
Nursing home abuse does not just involve neglect, but any type of harm that occurs to elderly residents in these facilities, including being subjected to unnecessary, harmful treatments. Nursing homes often receive attention for failing to properly care for residents or not having enough properly-trained staff, but do not receive enough scrutiny when it comes to subjecting them to too much.
If you suspect that your loved one has been the victim of abuse in a home here in Florida, contact Tampa nursing home abuse attorney Mark H. Wright today to find out how we can help.
Resources:
naplesnews.com/story/news/special-reports/2018/05/31/neglected-fraud-and-abuse-nursing-homes-florida/542609002/
media.ca11.uscourts.gov/opinions/pub/files/201810500.pdf
https://www.markwrightlaw.com/deaths-from-covid-19-in-florida-nursing-homes-now-account-for-more-than-50-percent-of-entire-states-fatalities/