Deadly Shooting at Tampa Apartment Complex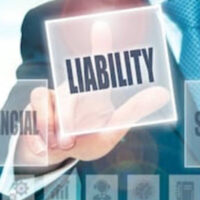 Law enforcement officers arrested a convicted murderer in connection with a fatal shooting at a Plant City apartment complex.
The 29-year-old man faces first-degree murder charges in the slaying of a man at an apartment complex on Park Springs Circle. Prior to his arrest, the suspect tried to hide in Polk County around Crystal Lake. He was arrested there without incident.
The suspect was on probation for a murder in New York at the time of the Plant City shooting.
Legal Responsibility
It is very difficult for survivors to carry on following a tragedy like a wrongful death. Quite frankly, these people need money to pay funeral and burial expenses, replace lost family income, and pay the decedent's final medical bills.
Fortunately, a Tampa personal injury attorney can obtain the compensation these families need. As outlined below, the property owner is often legally responsible for apartment complex shootings and other injuries related to negligent security matters. Furthermore, particularly in premises liability matters, legal actions usually convince landowners to be more protective of the people who visit their property.
In terms of legal responsibility, Florida law divides victims into three categories, primarily depending on their relationship, if any, with the landowner.
Invitee: Most apartment shooting victims are invitees. These individuals have permission to be on the land and their presence benefits the owner. Since the relationship is close, the duty of care is high.
Licensee: These individuals have permission to be on the land, but their presence does not benefit the owner. A guest of an apartment tenant is usually a licensee. Since the relationship is more distant, owners must only warn licensees about latent (hidden) defects.
Trespassers: These individuals have no permission to be on the land, and there is no benefit. So, in most cases, there is no duty. A few loopholes, like the attractive nuisance doctrine, protect some child trespassers.
Theoretical responsibility alone is insufficient. To obtain compensation, victim/plaintiffs must also establish actual responsibility.
Establishing Liability
Knowledge and foreseeability are the two basic actual responsibility elements. Frequently, these elements overlap.
Landowners are responsible for injury if they knew, or should have known, about the defect which caused harm. Direct evidence of actual knowledge includes things like reports which show inadequate security. Circumstantial evidence of constructive knowledge (should have known) usually involves the time-notice rule. The longer the hazard existed, the more likely it is that the owner should have known about it.
Examples of negligent security include burned out lights, nonworking cameras, propped-open security doors, and an unarmed "courtesy patrol" when stronger measures are needed.
Victim/plaintiffs must also establish foreseeability. In this context, "foreseeable" basically means "possible." Evidence of foreseeability includes prior similar incidents on premises, the area's status as a "high crime" area, the location of the premises, and prior similar incidents in the area.
Victim/plaintiffs must establish knowledge and foreseeability by a preponderance of the evidence (more likely than not).
Connect with an Experienced Attorney
Landowners are often responsible for accidental injuries which occur on their properties. For a free consultation with an experienced Tampa inadequate security attorney, contact Mark H. Wright, PLLC. We routinely handle matters in Hillsborough County and nearby jurisdictions.
Resource:
tampabay.com/news/breaking-news/2020/11/11/man-arrested-in-shooting-death-of-woman-outside-plant-city-apartment/