Man Shot Dead At Hillsborough County Apartment Complex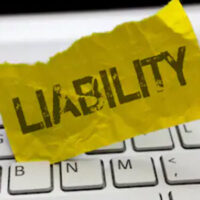 Investigators have few leads after a man was shot in the torso and crashed his car in the parking lot of the apartment complex where he lived.
Officers from the Hillsborough County Sheriff's Office arrived at the scene late one night. According to witnesses, someone fired shots which hit the driver of a car, who then apparently lost control of the vehicle.
The man was dead in the vehicle, and no arrests have been made.
Negligent Security Issues
In most cases, landlords are legally responsible for injuries which happen on their property, even if a third party, like a random shooter, was involved. This responsibility usually includes compensation for economic losses, such as medical bills, and noneconomic losses, such as pain and suffering.
A Tampa personal injury attorney can obtain this compensation if the landlord had a legal duty, and the landlord knew about the hazard which substantially caused the injury. In a shooting case, victim/plaintiffs need not prove who pulled the trigger. They must simply establish that the injury happened on the premises.
Apartment tenants, hotel guests, and other paying patrons are invitees in Florida. These individuals have permission to be on the property and their presence benefits the owner. Therefore, the owner has a duty of reasonable care to keep the property safe for them. That's one of the highest responsibility levels in Florida law.
Some people, such as children who cut across parking lots on their way to school, are licensees. They have implied permission to be on the property, but their presence isn't beneficial to the owner. A handful of victims are trespassers. There is no permission and no benefit.
The nature of the property often determines the duty of care. For example, an apartment complex near a rowdy bar or a busy street probably needs more intense security than a complex in a "safer" area.
Moreover, the landlord must have actual or constructive knowledge (should have known) about the relevant property hazard. In the negligent security context, such hazards include:
Non-working cameras,
Burned-out lights,
Gaps in fences, and
Inadequate live security.
Foreseeability is sometimes an issue as well. Prior security incidents at that location, or a nearby location, are highly relevant in this inquiry.
Areas of Responsibility
Landlords are usually fully responsible for security in private common areas, such as laundry rooms, parking lots, and fitness rooms. Landlords have slightly less responsibility for security in individual apartments or hotel rooms. The landlord doesn't have exclusive control of these areas. Landlords generally have no legal responsibility for public streets or parks which are adjacent to the property.
A similar issue often comes up in outdoor injuries, like a sidewalk fall, at a mini-mall or grocery store. Usually, store owners are responsible for conditions in the parking and walking area immediately in front of their establishments. That's why store owners can put displays on walkways. Generally, the mini-mall landlord is responsible for common areas further away from individual stores, like the parking lot.
Typically, premises liability claims settle out of court. This settlement often occurs during mediation. A third-party mediator works with both sides to forge a settlement agreement. This process usually requires both parties to compromise on some key points.
Count on a Dedicated Hillsborough County Lawyer
Landlords are usually responsible for shootings and other injuries which occur in common areas. For a free consultation with an experienced Tampa inadequate security lawyer, contact Mark H. Wright, PLLC. We routinely handle matters throughout the Tampa Bay area.
Resource:
tampabay.com/news/crime/2021/05/31/man-found-shot-dead-in-riverview-apartment-complex/