Deaths from COVID-19 In Florida Nursing Homes Now Account for More Than 50 Percent of Entire State's Fatalities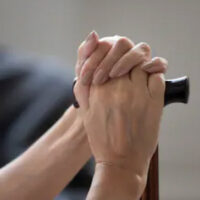 We previously discussed the danger that COVID-19 has created for the elderly in Florida and around the country in our nursing homes, especially given that most are still not in compliance with basic requirements that are mandated by law, such as ensuring that they have emergency water supplies, plans to keep track of residents in the event of an emergency, transfer plans, generators, and more. Because so many elderly and those who work in these facilities have already died of the virus, families are already starting to bring negligence lawsuits against them, all while many who run the facilities ask lawmakers to provide them with immunity.
Many of the residents that live in these facilities have no choice but to be there and, as a result, many feel that there is an obligation to take steps to contain and reduce the infection rate there. However, the issue has only worsened here in Florida as May turned into June, and coronavirus deaths in our assisted living facilities and nursing homes tripled, now accounting for seven out of 10 overall deaths in Florida. Given that there is nowhere else in the country that matches this level of danger and death with respect to COVID-19, there is a need to know what, specifically, is happening in these homes that is leading to the highest number of fatalities in the country.
Deaths Increase at Already Problematic Facilities, Such as Fair Havens in Miami Springs
According to the Florida Department of Health, while there have been outbreaks at new homes, there also continues to be more and more deaths at homes that were previously identified as being of concern, such as Fair Havens Nursing Center in Miami Springs, where authorities have halted all new admissions.
Specifically, at Fair Havens:
Poor infection-control practices were found to have created a "fertile ground" for the virus to spread
In just the last week of May, five more residents died, bringing the total number of deaths there to 33; the highest number of COVID-19 deaths of any elderly care facility in the state of Florida
The Agency for Health Care Administration issued an order indicating that the facility not only failed to isolate residents with confirmed and suspected cases of the virus, but even placed 11 residents who had been knowingly exposed to the virus in with those who had not been
The home had previously been cited for a number of violations, including failing to keep their environment clean, treat residents with respect and dignity, follow doctors' orders, honor residents' rights, and for using inappropriate restraints
At least one resident was resuscitated even though they had a "do not resuscitate order" forbidding it
Seminole Pavilion & Tarpon Point in Sarasota
In addition, Seminole Pavilion Rehabilitation and Nursing Services in Pinellas County and the Tarpon Point Nursing and Rehabilitation Center in Sarasota have also had an alarming number of deaths—Seminole with 24 overall (coming in at the second highest number of deaths, behind Fair Havens) and Tarpon with six, just within the last week of May. Taken all together, nursing homes and assisted living facilities now account for more than 50 percent of all coronavirus deaths in Florida.
If You Suspect Negligence, Contact A Florida Nursing Home Negligence Attorney Right Away
This is the time when assisted living facilities in Florida should be stepping up and protecting our loved ones, and this includes taking basic steps to ensure that they are protected from infection, where those who have been exposed to the virus are isolated from those who have not. If you have any reason to believe that your loved one has been the victim of negligence in a Florida nursing home, contact Tampa nursing home abuse attorney Mark Wright today for a free (safe) case evaluation.
Resource:
miamiherald.com/news/coronavirus/article243096941.html
https://www.markwrightlaw.com/some-families-sue-for-negligence-as-thousands-of-their-loved-ones-die-from-covid-19-in-florida-nursing-homes/