High-Speed Police Chase Injures Two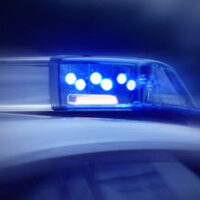 A multiagency pursuit ended when a teenager struck and nearly killed a 67-year-old man from Davenport.
Officers investigating a string of vehicle burglaries ordered a white Honda SUV to pull over on East Melburne Boulevard. Rather than comply, the suspect fled onto Interstate 4, with numerous officers in pursuit. The chase ended on Highway 192 in Polk County, when the SUV struck a man. The 16-year-old driver, who was also injured, now faces several charges, along with two passengers in the SUV.
Police claimed the suspects were armed, but they provided few details.
High Speed Police Chases
As early as the 1990s, the Department of Justice called high-speed chases the most dangerous kind of everyday police work. But for decades, mostly for the reasons examined below, these events remained a staple of police work in most areas.
At last, policy and technological changes have taken root. Most departments have written policies which at least discourage police chases. But as the above story shows, these policies do not guarantee bystander safety, mostly because they are quite subjective. Additionally, innovations like shootable GPS tracking devices have largely eliminated the need for police chases. It is rather easy to tag suspects and track them down later. However, that's assuming police departments and police officers make full use of these innovations.
On the record, officers usually justify reckless pursuits by saying they cannot pick and choose when and where to enforce laws. Off the record, they freely admit that the adrenaline rush of "getting the bad guy" is too much to pass up.
Every year, reckless high-speed chases kill far more people than police shootings. In fact, chases kill more people, most of them innocent bystanders, than fires, hurricanes, earthquakes, and tornadoes combined.
Your Claim for Damages
Once again, the doctrine of official immunity has taken center stage recently. This doctrine makes it difficult, but not impossible, to successfully sue officers when they injure people in the line of duty. In terms of police chases, there are basically two ways to pierce official immunity:
Extreme Recklessness: Almost all high-speed chases are inherently reckless. Some extreme recklessness factors to consider include the time of day, prevailing traffic conditions, the length of the chase, and the suspect's alleged offense.
Policy Violation: These claims usually focus on ad hoc "do not pursue" orders from dispatchers. As mentioned, written anti-chase policies usually give officers almost unlimited discretion.
Before filing a legal claim for damages, Tampa personal injury attorneys must first file a notice of claim. This notice gives the city, county, or state a chance to settle the matter quietly before it goes to court. If the parties cannot work out an agreeable settlement, a legal claim is the next step.
The government agency which employs the officers is financially responsible for damages in most cases. The respondeat superior rule gives victims in serious injury cases an additional source of recovery. Also, this rule helps convince governmental units to change their policies, so more people do not get hurt.
Compensation in a high-speed police chase claim usually includes money for economic losses, such as medical bills, and noneconomic losses, such as pain and suffering.
Contact an Experienced Attorney
High-speed police chases often cause serious injuries. For a free consultation with an experienced Tampa car accident attorney, contact Mark H. Wright, PLLC. We do not charge upfront legal fees in negligence cases.
Resource:
wfla.com/top-stories/live-police-pursuit-from-hillsborough-to-central-florida-ends-in-crash/