FDA Finds Carcinogen in Some Common Diabetes Drugs, Leading to Dangerous Defective Product Concerns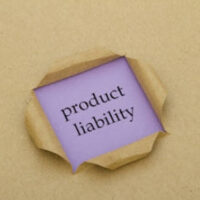 In late May, the Food and Drug Administration (FDA) announced that laboratory tests detected elevated levels of a contaminant that has been linked to cancer, N-Nitrosodimetylamine (or "NDMA") in some batches of a widely-used diabetes medication, metformin, as used by some 34 million people with Type 2 diabetes.  The agency previously had to recall Zantac (also known as ranitidine) and other blood pressure and heartburn medications last year due to the same issue. Unfortunately, the FDA did not specifically name the five drug makers that have been asked to recall the metformin at this time, and it is expected that there will be more, however, Apotex Corp. reportedly recalled its metformin product earlier this week after the agency found contamination in it, revealing that it is one of the five companies that the FDA has concerns about.
The Health Effects of NDMA
A number of defective product lawsuits have been brought against manufacturers that should have known that their drugs contained unacceptable levels of NDMA and warned the public as such. As a result of failing to warn consumers about these risks – even though drug makers are typically aware of studies pointing to the dangers of NDMA formation with their drugs earlier than the FDA is – people who regularly take these drugs can develop bladder, colorectal, esophageal, and/or liver cancer, and potentially other health risks as a result, as NDMA has the ability to affect the bladder, blood vessels, brain, kidneys, liver, lungs, and stomach.
Finding Out When Manufacturers Knew About Its Toxicity
One key issue that plays a part in lawsuits brought against manufacturers of Zantac/ranitidine and other toxic products that harm consumers is to what extent they ignored information on the potential toxicity of the product, and when. When this occurs, injured plaintiffs can bring claims including breach of warranty, design defect, failure to warn, fraud, gross negligence, and negligence.
As of now, it is known that the FDA itself became aware of the presence of NDMA in some metformin products by late 2019 at the latest, and began to investigate US supplies, indicating that manufacturers likely knew before then. While the FDA itself has indicated that it does not have any scientific evidence as to how long NDMA has been present in metformin products at this time, this is something that injury attorneys will typically dig into once that class action litigation is filed in connection with defective product issues like these.
If You Have Concerns, Contact A Florida Product Defect Attorney for Assistance
You have a cause of action against manufacturers and those who sell products that cause harm to you as a consumer. If you or a loved one has been harmed by a product, contact Tampa defective product attorney Mark H. Wright for assistance in protecting your rights. We are prepared to go head-to-head with any manufacturer in order to obtain justice for our clients and ensure that compensation is paid for any injuries, medical monitoring, and economic loss.
Resources:
fda.gov/drugs/drug-safety-and-availability/questions-and-answers-ndma-impurities-metformin-products
medscape.com/viewarticle/931361
myfox8.com/news/fda-finds-contamination-in-several-brands-of-diabetes-drug/
https://www.markwrightlaw.com/with-automakers-manufacturing-ventilators-to-help-fight-covid-19-many-have-concerns-about-potential-product-defects/