First Appellate Court Finds Amazon.com Strictly Liable for All Products It Fulfills On Its Website, Delivering Justice for Plaintiffs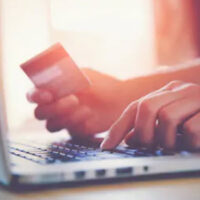 Amazon.com has once again lost on the issue of defective product liability; this time at the appellate court level, which provides national implications for plaintiffs around the country who have been injured by the products sold by third party vendors on its website, including here in Florida. In August, a California Court of Appeals held that Amazon can be held strictly liable for dangerously defective products sold by third parties on its website that are still fulfilled by Amazon; meaning that the company can be held liable even if it does not technically take title to the products that it stores and ships for its vendors. The case involved a woman who was injured by an exploding laptop battery that she purchased off Amazon from a vendor with a made-up name. She suffered serious burns and spent weeks in the hospital, unable to obtain remedies against the vendor that manufactured and sold the product on Amazon's website.
As the largest retailer in the world, which now controls almost 50 percent of the e-commerce market, more than half of Amazon's products are sold by third parties. This has, until now, blocked accountability for these sellers and their products, and destroyed any hope of remedies for those who are injured by them.
Amazon Plagued by Counterfeit Problems & Foreign Sellers That Cannot Be Served in Court
According to a recent investigation, Amazon is flooded with counterfeit, dangerous, defective, substandard products; some of which are even sometimes illegal and sold by fly-by-night parties who cannot be located. In fact, according to one report, more than 40 percent of third-party sellers are based in China.
The Importance of the Court Finding Strict Liability, Specifically
As a result of the decision, Amazon will likely have to take measures to ensure that the products that it sells are safe.  It also means that consumers will not only have remedies available if they are victims of the products, but strict liability in and of itself is a very strong ruling for plaintiffs because it does not depend on actual negligence or an intent to harm, and has an expanded scope in order to account for the widespread market realities of the modern world. It also affords maximum protection to injured plaintiffs in the form of absolute liability.
If You Were Injured By A Product Purchased On Amazon.com In Florida, Contact Injury Attorney Mark H. Wright
Although these issues come down to state law that is litigated in federal courts, because California is such a large consumer market, and because this is a decision at the appellate level, it is expected to have a broad impact on existing and future claims in other states, including here in Florida.
If you have been injured by a product sold on Amazon.com's website, contact Tampa defective product lawyer Mark H. Wright for help in investigating and pursuing a claim to help make you whole again. Our trial-ready team is always prepared to provide our clients with the justice they deserve.
Resources:
washingtonpost.com/technology/2019/11/14/how-amazons-quest-more-cheaper-products-has-resulted-flea-market-fakes/
pcmag.com/news/over-40-percent-of-amazons-sellers-are-based-in-china
timesofsandiego.com/wp-content/uploads/2020/08/Bolger-ruling.pdf
https://www.markwrightlaw.com/hand-sanitizers-sold-at-major-retail-outlets-recalled-after-fda-finds-presence-of-toxic-ingredient-methanol/