Another Federal Court Finds Amazon Liable for Defective Products Sold by Third Parties On Its Website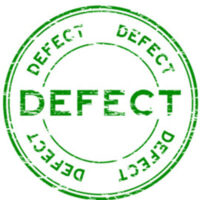 One of the biggest issues in defective product litigation involves the case against Amazon, which many are keeping their eyes on to see if the company is ultimately held liable as a seller for products that third parties sell on its website. The Third Circuit held that Amazon should be held liable in part based on a public policy argument that this would incentivize the company to ensure that products sold on its site were safe for public use. Amazon has since filed a request to have the Third Circuit's decision reconsidered, and the Court has agreed to hear the case en banc, also asking that the Pennsylvania Supreme Court weigh in.
However, the United States District Court for the Southern District of Texas recently held that Amazon could be held liable as a seller under its state product liability statute in McMillan v. Amazon.com, Inc. While the court's analysis is based on Texas law specifically, the ruling still places another dent in Amazon's armor, opening the door to additional potential rulings and product liability lawsuits to be brought against the corporate giant in connection with products sold on its website by third-party sellers.
The Case
In this particular case, a third-party seller company in China sold a remote control on Amazon.com through its "Fulfillment by Amazon" service, and the remote ended up causing permanent injuries to a small child when the battery fell out and was ingested by the child. The child's family filed lawsuit against the third-party seller and Amazon for breach of implied warranties, negligence, and strict liability, but the foreign third-party seller did not respond, and Amazon argued (as it has in other cases) that it cannot be considered a seller under the state product liability statute and that plaintiff's claims were barred by the Communications Decency Act (CDA).
How Would Florida Courts Rule?
Product liability claims brought by injured plaintiffs come down to what the statute allows for and how it defines a seller. Most state product liability statutes are similarly worded and, in general, allow for negligence, strict liability, breach of warranty, and similar claims to be brought against manufacturers and sellers for damages arising out of injury, death, property damage, etc. caused by a defective product. For example, Florida's statute says just that; that a civil action may be brought for damages caused by the manufacture, construction, design, preparation, assembly, etc. of a product.
How these laws define a "seller" is also very important, especially when it comes to the question of whether Amazon specifically is liable because it first has to be considered to be a "seller." Texas law defines a seller as a party engaged in the business of distributing or otherwise placing a product in the stream of commerce for commercial purposes. In the McMillan case, the court determined that Amazon was a "seller" under the law because it was directly involved in and exerted significant control over the sale of the product, including all associated fees and payments. Florida's law does not include a definition of seller, and this exact issue has not yet been litigated in the state, indicating that Florida courts could very well be influenced by what other courts have decided when it comes to Amazon, and McMillan suggests that Amazon will be designated to be a "seller" when a third-party sells a product. Similarly to the reasoning behind the Third Circuit, the McMillan court reasoned that Amazon was the only means of communication between the plaintiff and the foreign company, and thus an integral component in the chain of distribution.
The court also dismissed Amazon's claim that it could not be considered a seller under the CDA, which is meant to provide immunity to internet providers for claims connected to publication of information published by third parties.
If You Have Been Injured by A Defective Product, Contact A Dedicated Florida Product Defect Attorney
If you have been injured by a product sold on Amazon or elsewhere, contact our Tampa defective product attorney Mark H. Wright to assist you in discussing your options and potential next steps for recovery.
Resource:
law.com/thelegalintelligencer/2020/06/03/3rd-circ-sends-amazon-product-liability-case-to-pa-supreme-court/
https://www.markwrightlaw.com/ford-once-again-recalls-dangerous-vehicles-for-accidents-injuries/