Top Workplace Injuries, Teleworking, & Returning to Work During the Pandemic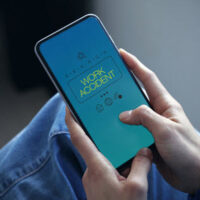 According to a new report from Liberty Mutual Insurance, the top 10 causes of workplace injuries are costing US businesses more than $1 million per week, or almost $60 billion per year, and make up almost 90 percent of the total cost of all workplace injuries. These are also the main causes that lead employees to miss work for more than five days. These injuries include overexertion involving outside sources, falls on the same level, being struck by equipment or an object, falls to a lower level, awkward postures, vehicle crashes, slipping or tripping without falling, repetitive motion injuries "involving microtasks," colliding with objects, and running machinery or equipment.
The question of how COVID-19 will change this remains to be seen as some continue to telework for the remainder of 2020, and others have no choice but to go back to work, such as teachers here in Florida.
Injuries Incurred While Teleworking
Working from home (or teleworking) is significantly more prevalent now that COVID-19 has prevented many from working on site, and is also expected to continue even after COVID-19.  Although OSHA has indicated that it will not conduct inspections of home offices, that does not mean that employers cannot be sued for injuries that occur due to teleworking if the injury occurred while the employee was being paid to work and is directly related to the performance of the employee's work duties. Under OSHA's General Duty Clause, employers have a duty to provide a workplace that is free from recognized hazards likely to cause physical harm or death to employees, regardless of where they are working from. Employers will also still likely remain liable for injuries that occur from teleworking pursuant to state workers' compensation laws, as well as tort claims brought outside of workers' compensation, such as negligence claims.
Bargaining for Teachers Who Have to Return to Work in Florida, Including Workers' Compensation Claims
For those who are being forced to go back to work, including teachers here in Florida, one county set an example for the rest in late July, when bargaining teams for the Brevard Federation of Teachers union and Brevard Public Schools negotiated a number of conditions for teachers who are returning amid the pandemic, including the assurance that any teachers who contract coronavirus-related illnesses may file for workers' compensation. Meanwhile, the state union is still seeking an exemption to a rule requiring evidence that they contracted the virus in the workplace, specifically.
If You Are Suffering from A Work Injury Here in Florida, Contact Personal Injury Attorney Mark H. Wright
If you or a loved one has been injured on the job or due to negligence here in Florida, you have the right to remedy that harm by seeking justice and compensation from the responsible party. Tampa personal injury attorney Mark H. Wright is ready to help; contact our office today for a free case evaluation to find out more.
Resources:
cfodailynews.com/articles/top-10-costliest-workplace-injuries/
cdc.gov/WPVHC/Nurses/Course/Slide/Unit5_4#:~:text=The%20General%20Duty%20Clause%20from,a%20recognized%20hazard%20within%20the
floridatoday.com/story/news/education/2020/07/31/bargaining-teams-wrap-up-covid-19-talks-agreements-leave-masks/5554250002/
https://www.markwrightlaw.com/florida-nursing-homes-may-once-again-be-open-to-visitors-a-move-many-are-calling-outright-dangerous/