If Synthetic Marijuana Case Is Heard by Florida Supreme Court, Manufacturers of Intoxicating Products Could Be Held Liable for Car Accident Deaths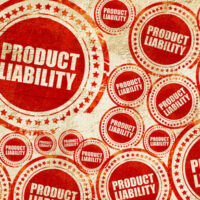 The appeal of a civil case involving three people who were killed in a car accident here in Florida caused by a driver who was under the influence of synthetic marijuana (known as "spice"), and who hit their car with his while he was under the influence and speeding, causing their deaths, could now be heard by the Florida Supreme Court, and result in manufacturers ultimately being held liable for products that cause people to become intoxicated, leading to others being injured and/or killed in the process.
In a civil lawsuit brought by the family members of the accident victims against both the criminal defendant, Generoso, who has already been convicted of vehicular homicide at this time, and the manufacturing company that produces "spice," DZE Corp, a Leon County, Florida jury found the company 65 percent at fault and Generoso only 35 percent at fault for the three deaths. However, the first District Court of Appeals reversed the jury's decision, finding that the company should not be held liable under Florida law, which states that anyone who sells an intoxicating substance to someone of lawful age shall not become liable for injury or damage caused by the substance unless they unlawfully furnished the substance or knowingly served "a person habitually addicted to the use of" the substance.
The First District's Reasoning in Reversing Jury Decision
According to the First District Court, because Generoso's criminal conduct was the "sole proximate cause" of the deaths, and Generoso voluntarily consumed the product (which was labeled "not for human consumption"), becoming intoxicated and then making the decision to illegally drive while under the influence, Generoso's conduct was the "sole superseding proximate cause of the accident that resulted in the death, and trial court erred in allowing the jury to decide otherwise. "
Next Steps: The Importance of This Case
As a result, the families of the accident victims invoked the discretionary jurisdiction of the state supreme court to review the decision of the First District, stating that the decision expressly conflicts with a decision of another district court of appeal or of the supreme court on the same question of law. Depending upon whether the Florida Supreme Court reviews the case, and how it decides, like the product liability cases against Amazon, this could open up a significant number of new defective product cases, especially since synthetic marijuana products are illegal.
Was Your Loved One Injured or Killed Due to The Effects of a Dangerous, Defective Product? Contact Tampa Defective Product Lawyer Mark Wright
If you or a loved one has been injured by a product here in Florida, either directly or indirectly by someone else, contact Tampa defective product lawyer Mark H. Wright for assistance. Our dedicated attorneys will help investigate and discuss your ability to pursue a claim for damages.
Resource:
efactssc-public.flcourts.org/casedocuments/2020/1280/2020-1280_notice_89862_notice2ddiscretionary20juris2028direct20conflict29.pdf
https://www.markwrightlaw.com/first-appellate-court-finds-amazon-com-strictly-liable-for-all-products-it-fulfills-on-its-website-delivering-justice-for-plaintiffs/