With Automakers Manufacturing Ventilators to Help Fight COVID-19, Many Have Concerns About Potential Product Defects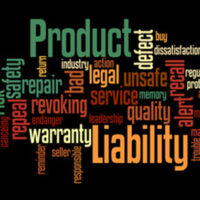 As a result of the coronavirus pandemic and the shortage of properly-working ventilators, some auto manufacturers have switched their operations to producing ventilators and other respiratory protective devices (subject to emergency use authorizations) to help combat COVID-19 under the protection of the Public Readiness and Emergency Preparedness (PREP) Act.
While these ventilators are desperately needed, a number of concerns naturally arise whenever a manufacturer produces a product that is completely outside of its wheelhouse. In addition, the Food and Drug Administration (FDA) has waived the requirement that these devices be manufactured in accordance with what is considered to be standard manufacturing practices, which understandably raises additional concerns.
What The PREP Act Does & Does Not Do
While the PREP Act provides immunity from product liability claims at both the state and federal levels to companies producing, designing, developing, testing, manufacturing, labeling, distributing, packaging, promoting, purchasing, donating, licensing, etc. devices to diagnose, cure, or treat diseases that have been declared to be a public health emergency, and these protections are broad, they are also limited. For example, the immunity provided by the law does not cover liability linked to willful misconduct that leads to serious physical injury or death, as well as any devices used after October 1, 2024, any that are used on non-COVID-19 patients, those used for other treatments, as well as anyone who violates the Americans with Disabilities Act.
Product Liability Litigation
When these circumstances arise, traditional product defect laws would apply and manufacturers could be held liable for any defects and injuries that the ventilators and associated devices cause.  In addition, any manufacturers who are sued for product liability will also be unable to include that their products were approved by the FDA or in conjunction with standard manufacturing practices, and these are some of the best defenses that companies typically exert in product liability litigation.
One way that automakers could try to shield themselves would be to place a use restriction on the ventilators that they produce requiring, for example, that any party that purchases them (such as a hospital) use them in conjunction with certain rules and restrictions, such as only until October 1, 2024, only on COVID-19 patients, etc. While not commonly used for medical devices, use restrictions are frequently used for software, for example.
Contact Our Florida Product Defect Injury Attorneys to Find Out More
Also keep in mind that companies typically have comprehensive general liability policies that cover personal injury claims that arise. However, whether or not these policies will cover liability that arises with respect to products that these companies do not typically manufacture remains to be seen.
If you or a loved one has been harmed by a defective product, contact Tampa defective product attorney Mark H. Wright for assistance today. Our personal injury team is prepared to fight for your rights and the compensation you need to recover aggressively.
Resource:
forbes.com/sites/bradtempleton/2020/04/20/car-companies-are-making-ventilators-but-ventilator-companies-hackers-and-cpap-companies-are-working-harder/amp/