Fatal Hit And Run In Plant City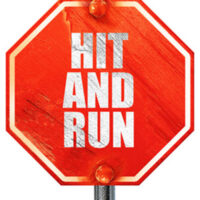 Police have a 22-year-old man in custody following a hit-and-run wreck which involved an overturned SUV.
This accident happened on Interstate 4 near the Thonotosassa Road intersection. According to the Florida Highway Patrol, a 22-year-old man lost control of his vehicle, causing it to flip over. A 25-year-old passenger was ejected from the SUV. He was declared dead at the scene. Witnesses saw the driver flee the scene on foot. Investigators tracked the owner to a nearby Plant City home. The troopers who detained him noted that the man had physical injuries and smelled of alcohol. He also did not have a drivers' license.
The driver now faces various criminal charges.
Burden of Proof in Civil Court
In many jurisdictions, hit-and-run drivers are almost never successfully prosecuted in criminal court. The burden of proof, beyond a reasonable doubt, is extremely high. So, unless investigators catch the tortfeasor (negligent driver) red handed or s/he voluntarily confesses, there is usually a lack of evidence.
Civil court is different. The burden of proof is only a preponderance of the evidence, or more likely than not.
Assume a security camera catches part of the tortfeasor's license plate number. In criminal court, such evidence is practically useless. At best, it only identifies the vehicle's owner. The evidence does not establish who was behind the wheel. But it's more likely than not that a car's owner was driving it at a particular time. So, in civil court, this evidence could be enough to establish liability for damages.
In terms of damages, a Tampa personal injury lawyer can usually obtain compensation for economic losses, such as medical bills, and noneconomic losses, such as pain and suffering. Additional punitive damages are sometimes available in hit-and-run claims. Many Hillsborough County jurors dislike hit-and-run drivers, so they are eager to award additional damages in extreme circumstances.
Tracking Down the Tortfeasor
Another reason the conviction rate is so low in these cases is that many investigators give up quickly. In criminal law, the trial usually goes cold after about forty-eight hours. Moreover, many police officers view car crashes as civil disputes. They do not want to get involved, especially if they must expend significant resources.
An attorney is different. Your lawyer is committed to maximum compensation for your serious injuries, no matter what. So, attorneys often partner with private investigators to find and utilize evidence like:
Surveillance Cameras: As mentioned above, a camera several blocks away from the accident scene, or even several miles away, could provide the one clue needed to bring the responsible party to justice.
Additional Witness Statements: Emergency responders generally only speak with eyewitnesses who voluntarily come forward at the scene. Private investigators and attorneys often go door-to-door if necessary to find additional witnesses. Even if the witness only saw part of the crash, the testimony could be very valuable.
Body Shops: Hit-and-run tortfeasors typically do not take their damaged vehicles to Service King. Instead, they go to underground repair shops. Attorneys know how to locate these places and, since they are not connected with law enforcement, these visits usually obtain results.
Simply collecting evidence is not enough. A skilled attorney must put this evidence together like pieces of a jigsaw puzzle and thus create a compelling picture for the jury.
Reach Out to a Tenacious Lawyer
Hit-and-run victims deserve compensation for their serious injuries. For a free consultation with an experienced Tampa car accident lawyer, contact Mark H. Wright, PLLC. Home, virtual, and hospital visits are available.
Resource:
tampabay.com/news/hillsborough/2021/02/08/plant-city-man-arrested-after-running-from-i-4-crash-that-killed-passenger-troopers-say/