Cyclist Nearly Killed in Hit and Run Accident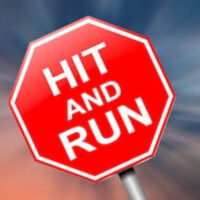 Police have one suspect in custody following a hit-and-run bicycle crash in Tampa. The other suspect remains at large.
According to police, a dark Nissan Murano struck a 56-year-old bicyclist at the intersection of West Wyoming and South Westshore. Although the force of the collision knocked the bicyclist to the ground, the driver did not stop. Moments later, a white sedan ran over the injured cyclist as he lay helpless in the road. First responders rushed the cyclist to a nearby hospital with serious injuries.
Investigators tracked the Nissan driver to a nearby apartment complex, where he was arrested and charged with fleeing the scene of an accident. They are still looking for the other driver.
Burden of Proof in Civil Court
If hit-and-run tortfeasors (negligent drivers) make a serious effort to elude capture, they are almost never apprehended and successfully prosecuted in criminal court. Many officers view car accidents as civil disputes, and they do not want to get involved.
Perhaps more importantly, the burden of proof is very high in criminal court. Prosecutors must establish guilt beyond any reasonable doubt. In practical terms, that usually means a credible witness must get a good look at the driver, or the tortfeasor must voluntarily surrender.
But the burden of proof in civil court is much lower. A Tampa personal injury attorney must only establish facts by a preponderance of the evidence (more likely than not).
Assume a witness remembers the last digit of the tortfeasor's license plate number. That tidbit, along with a general description of the vehicle, is probably enough to locate the vehicle's owner.
In criminal court, that evidence proves nothing of value. But, unless the owner had a rock-solid and verifiable alibi, it is more likely than not that the owner was driving a car at a particular time. So, the owner could be liable for damages.
This same burden of proof applies to things like causation. In the above story, either tortfeasor could have seriously injured the cyclist. But an attorney need only bring one defendant to court. It's more likely than not that the Nissan driver, and not the person driving the white sedan, seriously injured the cyclist.
Tracking Down the Tortfeasor
The low burden of proof in civil court means that a little evidence goes a long way. To find this evidence, an attorney often partners with a private investigator to do things like:
Inquire at Local Body Shops: Hit-and-run tortfeasors do not take their damaged vehicles to Service King. Instead, they quietly go to mechanics who will not ask questions. Attorneys know how to connect with these mechanics without frightening them away.
Stakeout the Area: Dogs return to their vomit, and tortfeasors usually return to the scene of the accident, mostly because they typically live or work nearby. So, an attorney or investigator can take a vague description of a vehicle and transform it into solid evidence.
Interview Additional Witnesses: For various reasons, many people do not loiter at accident scenes so they can talk to police officers. But these people will talk to an injury attorney. These individuals want their neighborhoods to be safe.
All this evidence is like the pieces of a jigsaw puzzle. An attorney must put the pieces together in order to obtain maximum compensation.
This compensation usually includes money for economic damages, such as medical bills, and noneconomic damages, such as pain and suffering.
Connect with an Experienced Attorney
Hit and run victims usually have legal options. For a free consultation with an experienced Tampa car accident lawyer, contact Mark H. Wright, PLLC. We routinely handle matters in Hillsborough County and nearby jurisdictions.
Resource:
patch.com/florida/southtampa/tampa-police-seek-witnesses-westshore-accident