Passenger Dies In Distracted Driver Accident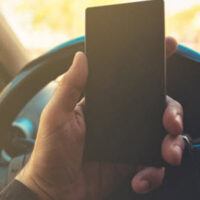 A driver who failed to slow down for stopped traffic hit several other cars before his vehicle careened off the road.
The wreck happened near the intersection of Highway 574 and Williams Road. According to the Florida Highway Patrol, a 26-year old driver did not slow down for stopped cars. When he swerved to the right to avoid a crash, he lost control of his vehicle. Nevertheless, he still rear-ended another vehicle. His car smashed into yet another vehicle before it collided with a concrete wall.
Emergency responders rushed an 18-year-old passenger to a nearby hospital, where he was subsequently declared dead.
Legal Issues in Car Wreck Claims
If another driver was negligent, a Tampa personal injury attorney can usually obtain compensation for your economic losses, such as medical bills, and noneconomic losses, such as pain and suffering. This negligence could be ordinary negligence, which is a lack of care, or negligence per se, which is the violation of a penal safety law.
Ordinary negligence is loosely based on the Golden Rule ("Do unto others as you would have them do unto you") which Florida children once memorized in school. In this context, the "doing unto others" portion is a duty of reasonable care. Drivers have a legal responsibility to obey the rules of the road, avoid accidents when possible, and drive defensively.
If drivers breach the duty of care, and that breach causes damages, the tortfeasor (negligent driver) could be legally responsible for damages.
Not every driving mishap constitutes a breach of care. Assume that, while he was driving, Frank looked at a text message on his hands-free cell phone. Technically, Frank was driving while he was distracted. He took his eyes off the road and his mind off driving. But most Hillsborough County jurors would not consider this infraction to be a breach of care.
Sometimes, a safety law establishes the standard of care. That's the essence of a negligence per se claim. Some penal safety laws include reckless driving and DUI. Florida tortfeasors who violate non-penal safety laws, such as speeding or making an illegal turn, are presumptively liable for damages. An attorney must introduce additional evidence to obtain fair compensation.
Ordinary negligence and negligence per se sometimes overlap. Alcohol-related wrecks are a good example. Alcohol impairment begins with the first drink, but most people are legally intoxicated after three or four drinks. So, even if the tortfeasor was not legally DUI, compensation is still available.
Although the tortfeasor is legally responsible for damages, the tortfeasor is often not financially responsible. A third party, such as a commercial alcohol provider or employer, often bears this responsibility.
Emotional Issues in Car Wreck Claims
Additionally, if the tortfeasor had insurance, the insurance company is completely financially responsible. The insurance company must provide a lawyer and pay damages.
On a related note, negligence actions do not "blame" anyone for car wrecks. These actions simply hold drivers responsible for the mistakes they make. Florida would be a better place to live if we all took responsibility for our mistakes.
In addition to fairness, a car wreck claim is also about justice. If you were not at fault for the accident, the final result should reflect that.
These issues take on special significance when injured passengers sue drivers they know. As mentioned, the negligence case does not affect the drivers financially. The insurance company will probably drop coverage or raise rates. But this reaction would have happened anyway.
Contact a Dedicated Lawyer
Car crash victims are entitled to compensation and justice. For a free consultation with an experienced Tampa car accident lawyer, contact Mark H. Wright, PLLC. We do not charge upfront legal fees in these situations.
Resource:
tampabay.com/news/breaking-news/2021/02/06/one-dead-in-fatal-east-hillsborough-crash-on-sr-574/