Officer-Involved Serious Injury Collision On Interstate 75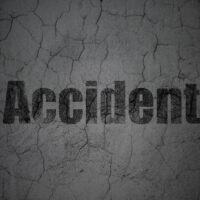 A driver who stopped in the middle of the interstate triggered a multi-vehicle collision which injured several people. Investigators believe the stopped driver was intoxicated.
This wreck occurred near State Highway 56 in Pasco County. According to police and witnesses, a 34-year-old man suddenly stopped his vehicle in traffic. A trailing police officer, who was in a marked patrol car, rear-ended him. A third trailing motorist then slammed into the wreckage ahead of him.
The force of the collision seriously injured the driver and a passenger in the first vehicle.
Alcohol-Related Wrecks
Despite a decades-long crackdown, alcohol-related accidents still cause about a third of the traffic deaths in Florida. These victims usually have several ways to obtain fair compensation for their serious injuries.
If authorities press DUI charges, the negligence per se doctrine usually applies in civil court. In Florida, tortfeasors (negligent drivers) could be liable for damages as a matter of law if:
They violate the DUI law or another penal safety law, and
That violation substantially causes injury.
If the tortfeasor violated a non-penal safety law, like the speed limit law, and causes a wreck, negligence per se is only a presumption of liability in Florida. A Tampa personal injury attorney must introduce additional evidence, such as the vehicle's actual speed, to obtain fair compensation for serious injuries.
Evidence is even more important in ordinary negligence cases. These claims hinge on driver impairment. Unlike intoxication, which begins after three or four drinks in most cases, dangerous impairment begins with the first drink. Circumstantial evidence of impairment includes:
Erratic driving,
Bloodshot eyes,
Unsteady balance,
Odor of alcohol, and
Statements regarding alcohol consumption.
In circumstantial evidence impairment claims, victim/plaintiffs must establish negligence, or a lack of care, by a preponderance of the evidence, or more likely than not.
Driver Distraction
Operator distraction is a significant problem in Florida as well. Many people multitask their way through their workdays. They erroneously assume they can do the same thing behind the wheel. There's a big difference between multitasking at a stationary computer keyboard and multitasking behind the wheel of a fast-moving motor vehicle which operates in a fluid environment.
If operators do not adjust to fixed objects directly in their path, like a stopped car, they're obviously not paying attention to the road.
Police officers often struggle with distraction more than other drivers. A police car is more like a mobile command center. A constant stream of messages and driver alerts demand instant attention. Unless officers are responding to emergency calls, they usually have no official immunity. Instead, they must obey the same rules of the road as everyone else.
Much like alcohol-related crash victims, distracted driver crash victims may use the negligence per se rule or the ordinary negligence doctrine.
Device distraction is a non-penal safety law in Florida. So, regardless of which path they take, attorneys need evidence in these cases. In device distraction claims, usage logs frequently provided the needed evidence.
Unfortunately, this evidence is often unavailable. Tortfeasors often "accidentally" delete these logs in the wake of a crash. The information is still available. But, it's much more time-consuming and expensive to obtain.
A stitch in time saves nine. In this case, a spoliation letter is usually the stitch in time. This letter creates a legal responsibility to preserve all potential evidence, including device use logs, for subsequent inspection and possible use in court.
Damages in a vehicle collision claim usually include compensation for economic losses, such as medical bills, and noneconomic losses, such as pain and suffering.
Reach Out to an Experienced Lawyer
Impaired and distracted operators often cause serious injuries. For a free consultation with an experienced Tampa car accident lawyer, contact Mark H. Wright, PLLC. We routinely handle matters in Hillsborough County and nearby jurisdictions.
Resource:
wfla.com/news/local-news/fhp-driver-stops-in-middle-of-i-75-causes-3-car-crash-involving-tampa-officer/