Investigators Follow The Trail In A Tampa Hit-And-Run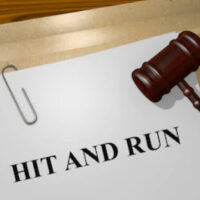 Authorities located the car which they believe was involved in a deadly pedestrian hit-and-run accident, but the trail appears to end there.
Florida Highway Patrol troopers investigating the accident, which took place on the Memorial Highway near Hillsborough Avenue, found the damaged car parked nearby. Earlier, according to surveillance video at the scene, an unknown driver smacked into a 67-year-old woman who was walking along the roadway. First responders rushed her to a nearby hospital, where she was later declared dead.
Police appealed to the public for leads as they are not optimistic about closing this case.
Evidence in Hit-and-Run Claims
Locating a hit-and-run vehicle means almost nothing in criminal court. Prosecutors must still prove who was driving the car at the moment of the crash, and they must prove this fact beyond a reasonable doubt. Unless someone confesses or there is a smoking gun, that level of proof is almost impossible to meet.
But in civil court, locating the vehicle might be the difference in the case. That's because the burden of proof is only a preponderance of the evidence, or more likely than not. It's more likely than not that a vehicle's owner was driving it at a given time.
In fact, even less evidence might be necessary. For example, if a Tampa personal injury attorney gets a partial plate number and vague vehicle description from an eyewitness, that bit of proof is usually more than enough to track down the vehicle's owner.
Emergency responders rarely record interviews with such witnesses. Unless the witness saw the entire accident from start to finish and got a good look at the driver, police investigators usually are not interested. But personal injury attorneys are very interested, and they often work with private investigators to find such witnesses.
Surveillance video is another often-overlooked source of evidence in a hit-and-run case. If a witness catches a glimpse of the tortfeasor's (negligent driver's) car, and a camera several blocks away gets a detailed image, including a license plate number, that proof might hold up in court.
Compensation Available
Typically, damages in a hit-and-run claim include compensation for economic losses, such as medical bills, and noneconomic losses, such as pain and suffering. Most Hillsborough County jurors intensely dislike most hit-and-run drivers. So, they often award higher compensation to these victims. Insurance companies know this to be true, which is why the settlement value of these claims is usually higher as well.
Contrary to popular myth, even if an attorney cannot locate the responsible driver, victims might still be entitled to compensation. Most people have UM/UIM policies. Underinsured and Uninsured Motorist policies pay compensation if the at-fault driver's policy does not fully compensate the victim.
If there is a dispute about UM/UIM coverage or application, these disputes normally settle quickly. The insurance company wants to keep its paying customer happy.
Most tortfeasor hit-and-run claims settle out of court as well. As mentioned, these settlement amounts usually reflect juror hostility levels. An insurance company would rather pay a little more to settle such a claim than risk a trial.
Contact a Hard-Hitting Hillsborough County Lawyer
Injury victims are usually entitled to significant compensation. For a free consultation with an experienced Tampa car accident lawyer, contact Mark H. Wright, PLLC. Attorneys can connect victims with doctors, even if they have no insurance or money.
Resource:
wfla.com/news/hillsborough-county/fhp-vehicle-located-in-deadly-tampa-hit-and-run-driver-still-unknown/