Florida Again Ranks #1 In Boating Accidents & Fatalities, Where Drunk Driving Is a Leading Factor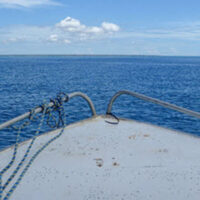 According to the United States Coast Guard report released in June, Florida – in particular, Florida Keys, Miami Dade, and Monroe Counties – ranks number one in the country for recreational boating accidents and deaths; a distinction it has "won" every year for the last five years. There were almost 680 accidents last year in the state, with 55 of them being fatal, resulting in 62 deaths.
According to the report, alcohol was a contributing factor in all of the accidents, and drowning was the cause of death in 80 percent of the fatal accidents, with a majority of those injured or killed failing to wear lifejackets.
Why Boat Owners & Operators Are Often at Fault
Every year, a number of lawsuits are filed against individuals who were operating boats that crashed into other boats, alleging that these operators were driving in a dangerous and reckless manner that was likely to cause injury or death. These lawsuits also often allege that they were incompetent and unqualified to safely operate a boat where they were. This is supported by the Coast Guard's recent report, which indicates that boating safety instructions were lacking in most of the accidents that occurred nationwide, and even when instructions were present, most deaths occurred when the operator of the boat failed to take a safety course.
It is also important to note that the owner of the boat can be held responsible for allowing someone to operate their boat who was incompetent and unqualified to do so.
The Issue of Comparative Negligence in Florida
As is a problem at the national level, a majority of those injured or killed in last year's reported accidents also failed to wear lifejackets. It is important to note that, when it comes to all accidents in Florida, we are in a comparative negligence state, which means that any damages you receive will be reduced by your percentage of fault. Therefore, failing to wear a lifejacket is one way in which fault for any injuries you experience can be placed on you–even if the overall accident was not your fault–if it is determined that failing to wear a life jacket contributed to your injuries. If this is the case, any percentage of fault assigned to you can reduce compensation you receive from your claim.
However, it is also important to note that it is the boat owner's responsibility to ensure that there are enough lifejackets on board, and they can be held responsible for failing to do so.
If You've Experienced Loss Due to A Drunk Driver, Contact A Florida Accident Attorney
Every year, too many are injured and killed by people behaving negligently here in Florida, and too often, these reckless actions end in tragedy. If you or a loved one has suffered a loss due to a drunk driver, you have the right to hold that individual accountable. Contact Tampa drunk driver accident attorney Mark H. Wright today to find out how we can help.
Resources:
flkeysnews.com/news/local/article243438316.html
uscgboating.org/library/accident-statistics/Recreational-Boating-Statistics-2019.pdf