Authorities Seek Hit-And-Run Driver In Fatal Tampa Pedestrian Accident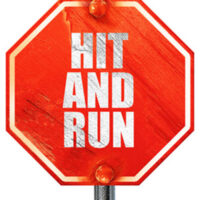 The Florida Highway Patrol has essentially nothing to work with as it searches for a motorist who struck and killed a 32-year-old woman. All they know is that a vehicle apparently drifted into the bicycle lane on 56th Street, not far from Haney Lane, where the woman was walking. She died at the scene.
Tracking Down the Tortfeasor
Alas, many hit-and-run investigations resemble the one in the above story. Investigators have few or no leads, so as a result, they quickly move on to other matters. Law enforcement's attitude about car crashes sometimes comes into play as well. Many officers consider car wrecks civil disputes, so they do not want to get overly involved, even if the wreck had some criminal elements, like a failure to stop and render aid.
But once a Tampa car accident attorney gets involved, the picture changes considerably. Attorneys work for victims, and not for the system. So, if the initial investigation is a dead end, attorneys keep digging. Some of these efforts include:
Surveillance Video: At least one security, traffic, or other camera covers pretty much every stretch of every major roadway in the Tampa Bay area. Frequently, one of these cameras captures part of the tortfeasor's (negligent driver's) license plate number. Even if the camera was several blocks away, or several miles away, from the accident scene, this evidence could be admissible in a civil proceeding. More on that below.
Body Shops: Hit-and-run drivers must get their vehicles repaired someplace. But they do not want to draw attention to themselves. Attorneys are patient enough to visit as many small body shops as necessary until they find the clues they need.
Additional Witness Statements: Emergency responders only interview witnesses who voluntarily loiter at the accident scene. Many other witness statements are available, and valuable. For example, a witness a few blocks from the scene might have seen a damaged vehicle. These individuals often aren't willing to talk to police officers. But they will share information with an attorney or an attorney's representative.
This evidence often makes little difference in criminal court, because the burden of proof is so high. Usually, unless someone voluntarily confesses, it's impossible to obtain a conviction in these cases.
But in civil court, the burden of proof is only a preponderance of the evidence, or more likely than not. So, in many cases, identifying the owner is as good as identifying the driver. It's more likely than not that a vehicle owner was driving it at a particular time. That's why something like a partial plate number could be a game-changer.
UIM Insurance
If an attorney cannot track down the tortfeasor, hit-and-run victims might still have legal options. Usually, these options involve uninsured/underinsured motorist insurance.
Most people have UIM policies. If the responsible party cannot be found, these victims may file claims with their own insurance companies. Frequently, these matters settle quickly, and on victim-friendly terms. The insurance company wants to keep its paying customer happy. If the two sides cannot reach an agreement, the matter usually goes to arbitration instead of trial. Basically, arbitration is a private trial.
In other cases, UIM policies are supplementary. Assume Ben hits Jerry. Jerry's damages are $100,000, but Ben only has $50,000 of insurance coverage. Jerry's UIM policy could cover the unpaid portion.
Car crash damages usually include compensation for economic losses, such as medical bills, and noneconomic losses, such as pain and suffering.
Count on a Diligent Hillsborough County Lawyer
Injury victims are usually entitled to significant compensation. For a free consultation with an experienced personal injury attorney in Tampa, contact Mark H. Wright, PLLC. Attorneys can connect victims with doctors, even if they have no insurance or money.
Resource:
wflanews.iheart.com/content/2021-08-30-troopers-look-for-hit-and-run-driver-in-deadly-tampa-crash/