Employers Increasingly Sued for Negligence Due to Employee COVID-19 Deaths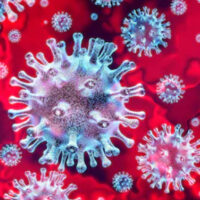 Around the country, as the number of COVID-19 cases increase, so to do the number of lawsuits filed against employers. Specifically, an increasing number of families have started to bring wrongful death lawsuits in particular against employers of loved ones, arguing that they were negligent by failing to keep family members safe at work, and a number of these claims lie entirely outside of the workers' compensation system, as we describe below.
Three Critical Lawsuits
In one case, the plaintiff is arguing that the facility that employed her husband failed to follow COVID-19 directives that were issued by the state and, in this failure, her husband was exposed to and died from COVID-19. One of these negligent failures involved failing to provide the appropriate safety equipment to employees. In this particular case, the plaintiff also alleged that the employer's conduct was wanton and willful, which, when combined with other conduct, allows employers to be sued directly for negligence outside of the workers' compensation system.
Another lawsuit was brought by the spouse of a deceased vessel crew member, alleging that the employer was negligent in allowing its captain to travel to cities that were on lockdown as COVID-19 hotspots and then in allowing that captain – who tested positive for COVID-19 – to remain aboard, which deprived other employees of a safe workplace. The complaint also alleges that the employer negligently failed to train crew members on how to avoid contracting and spreading COVID-19.
A third lawsuit involves another spouse whose husband was exposed to COVID-19 after a coworker tested positive for the virus and his employer specifically instructed workers not to wear masks at work unless they were performing their specific job functions. The complaint alleges that the employer was negligent by failing to provide a safe work environment, train employees on COVID-19 safety, provide personal protective equipment, test employees, quarantine those who had been exposed, apply social distancing requirements for everyone, properly clean areas, properly warn employees, medically treat those who had been infected, and follow its own safety rules.
How The Courts Will Judge Whether Employers Took Reasonable Precautions
The success of these lawsuits will ultimately come down to whether or not employers took reasonable measures to keep employees safe and to what extent plaintiffs can prove causation (i.e. that decedents definitively contracted COVID-19 at work). Some of the measures that the courts will likely look to determine if employers were reasonable include the CDC's Interim Guidance for Businesses, OSHA's guidelines for employers, and any associated recommendations or guidelines, such as Guidelines for Cleaning and Disinfecting, Public Health Recommendations for Community Exposure, etc. it is important to note that the CDC recommends that employers notify exposed coworkers of confirmed cases (while of course maintaining employees' privacy and confidentiality) and in fact OSHA may determine that a failure to notify employees of confirmed cases is a violation of the General Duty Clause, which requires employers to provide a place of employment that is free from "recognized hazards that are causing or are likely to cause death or serious physical harm to employees."
If You Need Help After a Loved One Contracted COVID-19 At Work Due to Employer Negligence, Contact Florida Personal Injury Attorney Mark Wright Today
If you have any questions or concerns about negligence here in Florida, contact Tampa personal injury attorney Mark Wright today for a free consultation to find out how we can provide you with assistance.
Resource:
insurancejournal.com/news/national/2020/08/27/580463.htm
https://www.markwrightlaw.com/tampa-hospital-tragically-loses-remains-of-newborn-baby/