When Dangerous Products Are Also Deceptively Advertised: The Latest Study On E-Cigarettes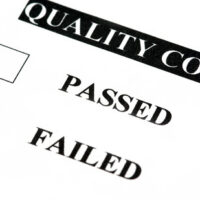 E-cigarettes have been marketed as a safe alternative to regular cigarettes. As a result, they are now the most prevalent form of tobacco use amongst young people. Yet while some of their potentially harmful ingredients – such as diacetyl, heavy metals, nicotine, ultrafine particles, and volatile organic compounds – have recently received a significant amount of attention, new research also indicates that by referring to their emissions as "vapour," manufacturers have been misleading consumers into mistakenly believing that e-cigarette smoke or "clouds" pose no secondhand dangers to bystanders; when, in fact, they contain harmful chemicals that can linger in the air and on surfaces, causing significant harm to those nearby. Instead, by using the term "vapour" to refer to these emissions, manufacturers have downplayed the risk of secondhand exposure and contributed to their widespread use and associated harm.
This purposeful misbranding from manufacturers is not only having a significant impact on associated public policies and how people assess their risk of exposure to these products, but it is also arguably indicative of false and deceptive advertising and trade practices; legal claims that are sometimes brought simultaneously with product liability claims, as both concern consumer product safety and harm.
The Study
In the study, researchers compared terms for e-cigarette emissions amongst almost 800 college students, ultimately finding that the term "vapour" was linked to a lower perception of risk from secondhand exposure as compared to terms such as "aerosols" and "chemicals," both of which evoked associations with descriptors such as "harmful" and "very harmful." However, according to public health experts, the term "aerosol" is a more accurate term to describe e-cigarette clouds due to the harmful chemicals that they contain and the properties of those chemicals, which are retained in the air and on nearby surfaces.
Deceptive Terms Is Leading to Widespread Exposure & Exclusion from Smoke-Free Policies
Continuing to use the term "vapour" is leading to e-cigarettes being excluded from one out of six smoke-free university policies in the US. This is problematic because while regular cigarettes contain toxicants, e-cigarettes also expose bystanders to nicotine, volatile organic compounds, heavy metals, and other toxicants, and these bystanders include the very young: According to the US Centres for Disease Control and Prevention, more than half of all middle and high school students have been exposed to secondhand emissions from e-cigarettes; both indoors and outdoors; and in public places.
Attaching Deceptive and False Advertising Claims onto Product Liability Claims
Product liability and false advertising claims are sometimes brought together because consumers who rely on false or misleading information or advertising are also harmed by the misinformation; in addition to the product itself. Florida's laws allow consumers to file deceptive and false advertising lawsuits in addition to causes of action against sellers and manufacturers that sell products that harm them. Any type of advertising that is false, has effectively deceived consumers, or is misleading can be considered deceptive, regardless of the manufacturer or seller's intent, and any company found to have engaged in these practices can also be forced to pay monetary damages to consumers (in addition to any product liability damages assigned by the court).
If You Have Any Questions or Concerns About Misleading Claims and/or Dangerous Products in Florida, Contact Our Personal Injury Attorneys
If you or a loved one has been harmed by a dangerous product that was deceptively advertised, our Tampa defective product attorneys are ready to provide you with the guidance you need to move forward. Contact the office of Mark H. Wright, PLLC today for a free consultation to discuss your options.
Resources:
cdc.gov/pcd/issues/2019/18_0531.htm
sciencealert.com/e-cigarette-clouds-aren-t-vapor-scientists-argue-that-only-makes-them-sound-safer
tandfonline.com/doi/full/10.1080/07448481.2020.1819293
https://www.markwrightlaw.com/if-synthetic-marijuana-case-is-heard-by-florida-supreme-court-manufacturers-of-intoxicating-products-could-be-held-liable-for-car-accident-deaths/