Hand Sanitizers Sold at Major Retail Outlets Recalled After FDA Finds Presence of Toxic Ingredient Methanol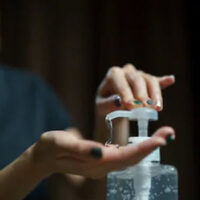 According to the latest reports, the Food and Drug Administration (FDA) recalled a number of hand sanitizers on July 24 sold at major stores, including Target, Walmart, and other major retail outlets. The products – Born Basic Anti-Bac Hand Sanitizer and Scent Theory Keep Clean, produced by Real Clean Distribuciones – tested positive for containing methanol, or wood alcohol, which can be toxic when it comes into contact with your skin, and has led to blindness, permanent damage to the nervous system, and even death.  Initial symptoms that may indicate methanol toxicity can include blurred vision, coma, headaches, nausea, and/or seizures. Young children in particular who accidentally ingest these products are at risk of methanol poisoning. In fact, according to the FDA, no amount of methanol is acceptable as an ingredient for hand sanitizers.
Although the FDA issued an import alert on July 16 to prevent these products from entering the US, unfortunately, many were already already being sold here, and are still able to make their way in. Previous hand sanitizer products found to contain methanol and recalled include those manufactured by Eskbiochem SA, including CleanCare, No Germ, Lavar Gel, Saniderm, and The Good Gel.
Why Did They Contain Methanol?
Given how dangerous methanol is to skin, understandably, consumers would wonder why these products would be manufactured using it, and whether this was a mistake or if manufacturers knew about the dangers and failed to warn the public about it. According to the FDA, the products are labeled as containing ethanol when in fact they contain methanol instead, indicating that these manufacturers did in fact engage in fraud. As a result, not only could they face defective product lawsuits, but claims related to deceptive labeling of their products as well.
Can Consumers Sue?
In many instances, class action lawsuits are an appropriate way to address deceptive, dangerous, mislabeled products like these because these products are all labeled the same and have similar effects on all consumers. Companies selling hand sanitizer products made with methanol instead of ethanol profited off of consumers seeking to purchase hand sanitizers specifically made with ethanol due to recommendations from agencies such as the Centers for Disease Control in connection with the coronavirus pandemic, all while financially profiting off of including methanol as an ingredient instead, which also gave them an unfair advantage over other companies that did not fraudulently manufacture their products.
If You Have Been Affected by A Toxic Hand Sanitizer Injury or Another Defective Product, Contact A Florida Defective Product Lawyer
If you or a loved one has been injured by a defective product and you live in Florida, you may have a claim for monetary compensation. The first step is to consult an experienced Tampa defective product attorney to find out what your options are. Our team at Mark H. Wright, PLLC has been successfully representing victims of product injuries for years. Contact us today to find out more.
Resources:
fda.gov/drugs/drug-safety-and-availability/fda-advises-consumers-not-use-hand-sanitizer-products-manufactured-eskbiochem
miamiherald.com/news/coronavirus/article244501982.html
https://www.markwrightlaw.com/another-federal-court-finds-amazon-liable-for-defective-products-sold-by-third-parties-on-its-website/