Some Families Sue for Negligence as Thousands of Their Loved Ones Die from COVID-19 In Florida Nursing Homes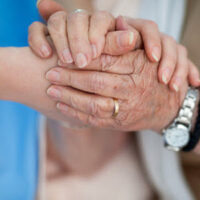 There is no question that those who are most vulnerable to COVID-19 are our elderly and disabled family members, especially those residing in nursing homes who have been subject to abuse and/or neglect. This is a serious issue, especially here in Florida, where approximately 155,000 people live in assisted-living facilities and nursing homes, many of which have emerged as hotspots for COVID-19 deaths. As of early May, there were almost 600 long-term care residents and staff reported as dying from the virus here, comprising almost one-third of all of Florida's virus-related deaths.
After a number of tragedies occurred in these facilities over the years, especially after they lost power during various hurricanes and many elderly individuals lost their lives as a result, several laws were passed in Florida mandating that they have approved plans in place providing for how they will keep residents safe or evacuate them in case of an emergency, such as a hurricane or infectious disease. However, according to the most recent audit report released by the US Department of Health and Human Services' Office of the Inspector General, there are still widespread failures in emergency planning and safety issues in a number of these facilities that are placing these seniors at an increased risk of injury and death.
Florida's Nursing Homes Still Not Ready for Emergencies
Some of the basic failures recently documented in Florida's nursing homes include the following:
Inadequate emergency water supplies to provide for residents
Inadequate plans to shelter residents in place
Inadequate plans to keep track of residents and staff in the event of an emergency
Inadequate plans to transfer residents' medical records in the event of evacuation
Failure to properly test and maintain generators
Failure to keep enough fuel on hand for generators
Too many homes designating the same location as an evacuation site
New licenses provided to homes even though their emergency plans were not approved by the county emergency management department
As Families Bring Lawsuits for Negligence in Connection with COVID-19, Nursing Homes Beg for Immunity
One in four of Florida's nursing homes are on the state's watch list for issues related to bankruptcy, chronic care issues, failure to correct violations, and healthcare deficiencies; all of which place residents in danger. According to reports, more than 20,000 people who live and work in these homes around the country have died of the virus thus far, and 62 percent of these homes have been cited for issues related to infection control and prevention. As a result, a number of families have understandably chosen to sue, accusing facility operators of negligence for failing to take basic protocols that could have saved their loved ones' lives. The issue has become so serious with the COVID-19 pandemic that a number of nursing homes are now asking lawmakers to provide them with immunity from coronavirus lawsuits after thousands of deaths have occurred in the facilities.
If You Have Any Questions or Concerns, Contact A Florida Nursing Home Abuse & Neglect Attorney
If you have reason to suspect that your loved one has been a victim in a nursing home, contact Tampa nursing home abuse attorney Mark H. Wright today to find out how we can help.
Resources:
nbcchicago.com/news/health/faced-with-19000-dead-care-homes-seek-shield-from-lawsuits/2265769/?_osource=taboola-recirc
cbsnews.com/news/coronavirus-nursing-home-immunity-lawsuits-deaths/
insurancejournal.com/news/southeast/2018/03/28/484557.htm
tampabay.com/news/health/2020/05/07/florida-nursing-homes-unprepared-for-emergencies-like-the-coronavirus-audit-finds/