Motorist Runs Over 13-Year-Old Bicyclist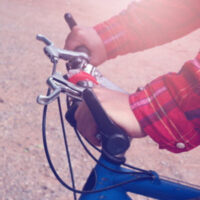 No charges are pending after a teenager crossed the center line on his bike, and an on-rushing car smacked into him.
The wreck happened on Tiger Road in Poinciana. When investigators arrived at the boy's house, they discovered that, a few weeks earlier, he was a participant in the annual Fishing with Judd event. "Today, God got another superhero," Brandon County Sheriff  Brandon Judd lamented. "And it breaks our heart."
No other details about the accident were available.
Bicycle Accidents and Wrongful Death Claims
Bicyclists make up only a very small percentage of the traffic on Tampa-area roads. Yet these riders account for a significant number of vehicle collision fatalities, especially in non-intersection wrecks where speed is a factor.
If the tortfeasor (negligent driver) is traveling slower than 20mph, the bicyclist death rate is only about 10 percent. At impact speeds above 40mph, the bicycle rider death rate is above 50 percent. At best, these riders only have thin bicycle helmets to protect them in such collisions. So, they are almost completely exposed to danger.
If the victim didn't survive the wreck, whether the victim died at the scene or died a few weeks or months later, there are some philosophical and procedural issues that a Tampa personal injury attorney must address.
Philosophically, no amount of money could possibly fill the void that a wrongful death creates. There is no way to assign a dollar figure to any life, especially the life of a 13-year-old boy. However, especially if law enforcement refuses to step in, these families need closure for the incident.
Additionally, the available compensation assuages the grief these survivors feel and makes it easier for them to carry on with their lives.
Procedurally, the compensation is different in a wrongful death claim than it is in an injury claim. In Florida, wrongful death compensation usually includes money for pecuniary losses, such as:
Decedent's final medical bills,
Lost future financial support,
Funeral and burial expenses,
Lost future emotional support, and
Decedent's pain and suffering.
Many of these items, especially lost future emotional and financial support, are difficult to calculate, especially if the decedent was young. Therefore, many attorneys partner with accountants and other outside professionals in these situations.
Fault vs. Liability in Car Crash Claims
When any vehicle crosses the center line, emergency responders and/or insurance adjusters almost always assign fault to the wrong-way vehicle. However, this preliminary finding often does not hold up in court.
That's especially true regarding bicycles. Since bicycles are much slower than cars and trucks, approaching motorists should be able to anticipate such emergencies. Additionally, on many side streets, there is no physical "center line." There's normally some question about whether or not a bicyclist crossed an imaginary line or not.
The legal doctrine at issue is usually the last clear chance rule. All drivers have a duty of care to avoid accidents when possible, no matter what another driver, or another rider, does or does not do. So, if Driver A sees Driver B cross the center line and Driver A has a chance to avoid the wreck, perhaps by altering speeds or lanes, Driver A is legally responsible for damages, even though Driver B may have been faulted for the accident.
If the victim survived the wreck, these damages normally include compensation for economic losses, such as medical bills, and noneconomic losses, such as pain and suffering.
Count on a Hard-Working Hillsborough County Lawyer
Car crash victims are usually entitled to significant compensation. For a free consultation with an experienced Tampa bicycle accident attorney, contact Mark H. Wright, PLLC. We routinely handle matters throughout the Tampa Bay area.
Resource:
fox13news.com/news/bicycling-poinciana-teen-killed-in-crash