Legal Issues In "Drugged Driving" Wrecks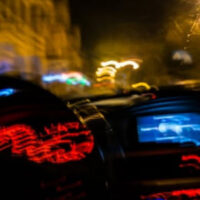 These incidents increased significantly during the coronavirus pandemic, as drivers increasingly self-medicated with prescription pain pills and antidepressants. A staggering 65 percent of tortfeasors (negligent drivers) had drugs in their system during 2020. Marijuana, which is semi-legal in Florida, is by far the leading substance that impairs motorists. Prescription medications, which are also legal to consume, are second.
Even if it's legal to take a drug, it's usually illegal, and always dangerous, to drive under the influence of these substances. Most drugs impair motor skills and judgment abilities. Usually, these impairing effects begin with the first puff or pill.
Arguably, these motorists know they shouldn't get behind the wheel. Yet they choose to drive anyway, thereby intentionally putting other people at risk. As a result, a Tampa drunk driver accident attorney is usually able to obtain significant compensation in these cases. This compensation often includes money for economic losses, such as medical bills, and noneconomic losses, such as pain and suffering.
Negligence Per Se
Basically, negligence per se is a violation of a safety statute, such as the DUI law. Tortfeasors are liable for damages as a matter of law if they violate a penal safety law and that violation substantially causes injury.
DUI-drug cases are often difficult to prove in criminal court. Since there is no Breathalyzer test for marijuana and other drugs, at least not yet, prosecutors must normally rely on circumstantial evidence from the walk-and-turn and other Field Sobriety Tests. DREs (Drug Recognition Experts) often testify for prosecutors as well.
However, in civil court, a civil jury determines all the facts, including guilt or innocence of a DUI. The standard of proof in civil court is only a preponderance of the evidence (more likely than not). So, if authorities charged Sally with DUI, it's more likely than not that she was driving under the influence of drugs.
Ordinary Negligence
As mentioned, the impairing effects of most drugs begin at the point of ingestion. Therefore, many drivers are impaired but not legally intoxicated. In some cases, the opposite is true. For example, many over-the-counter sleep aids and other medicines cause drowsiness for hours and hours. My last NyQuil hangover lasted almost two days.
So, if authorities don't arrest the tortfeasor for DUI, compensation is still available, because of the ordinary negligence doctrine. Basically, ordinary negligence is a lack of care. The duty of care in Florida requires drivers to be at their best physically, mentally, emotionally, and otherwise before they get behind the wheel. Driving under the direct or lingering influence of a drug obviously breaches this duty.
Commercial drivers, like Uber drivers, have a higher duty of care. So, it's usually easier to prove negligence in these situations.
Third-Party Liability
Stoned drivers get their drugs from somewhere. Often, the provider is a drug store cashier who doesn't ask questions or a doctor who liberally writes prescriptions for addictive and dangerous pain pills.
In some cases, these providers could be vicariously liable for car wreck damages. Foreseeability is usually an issue in these claims. A car wreck must be a foreseeable result of the drug transaction. Evidence on this point usually includes the tortfeasor's statements about immediately using the drug and then driving home.
If it applies, vicarious liability is very important in catastrophic injury claims. Usually, individuals do not have enough insurance coverage to provide fair compensation. Florida has one of the lowest auto insurance minimum requirements in the nation. Third-party liability gives these victims an additional source of recovery.
Count on an Experienced Hillsborough County Lawyer
Injury victims are usually entitled to significant compensation. For a free consultation with an experienced personal injury attorney in Tampa, contact Mark H. Wright, PLLC. We do not charge upfront legal fees in these matters.
Resource:
stopdruggeddriving.org/problem