Florida Teacher Finally Prevails In Dispute With Insurance Company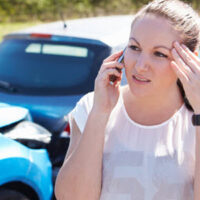 Even though a national auto insurance company was clearly in the wrong, it steadfastly refused to refund a policyholder's deductible.
After a Tampa high school teacher was involved in a fender-bender accident, she paid a $500 deductible toward repairs to her vehicle, even though the other driver admitted fault. "I'm a teacher and $500 out of my pocket during the summer that's a little chunk of change," she explained.
When a third party got involved, which in this case was a local TV station, the insurance company almost immediately processed the refund.
Insurance Companies and Car Wrecks
Large insurance companies spend millions of dollars producing slick, and occasionally clever, television commercials. These commercials imply that the insurance company is "on your side" and that it takes care of accident victims. Car crash survivors know painfully well that the opposite is true, in many cases.
Overall, insurance companies have some of the highest profits of any industry in the United States. Insurance company lawyers fight as hard as they can to preserve those profits. Delay and denial are two of the most common tactics in this area. We'll talk about delay below. Right now, let's talk about how a Tampa personal injury attorney deals with some common insurance company defenses.
Some defenses, such as comparative fault, are based on the facts of the case. This legal doctrine shifts blame for an accident from the tortfeasor (negligent driver) to the victim. Contributory negligence is perhaps the most common car wreck defense, because in many cases, a tragedy like a vehicle collision has multiple causes.
Attorneys often refute the comparative fault defense by accentuating the positive. If jurors focus on everything the victim did right, such as obeying the speed limit or maintaining a proper following distance, jurors are less likely to blame the victim for the accident.
Once jurors hear the evidence, they must divide fault on a percentage basis. Florida is a pure comparative fault state. Therefore, even if the tortfeasor was only 1 percent responsible for the wreck, the victim is entitled to a proportionate share of damages.
Other defenses, such as assumption of the risk, are mostly based on the law. Insurance company lawyers present this defense in many premises liability claims, like falls and dog bites. It excuses negligence if the victim:
Voluntarily assumed
A known risk.
This defense often involves "Beware of Dog" and other warning signs. However, a sign itself does not establish this defense as a matter of law. The insurance company must also prove, by a preponderance of the evidence, that the victim saw the sign, read the sign, and understood what it meant.
The Car Crash Settlement Process
If an insurance company drags its feet over a $500 deductible, imagine how much it tries to delay a $50,000 injury claim. In both cases, the money is already in the insurance company's account. Every day that it stays there, the company earns interest. When taking into account the volume of claims, these nickels and dimes quickly become quarters and dollars.
Insurance company lawyers use almost any excuse possible to avoid settling a claim. So, to pressure the insurance company, most attorneys file legal paperwork.
This filing has an additional impact. Usually, Hillsborough County judges refer contested cases to mediation. During mediation, both sides have an obligation to negotiate in good faith. That means no delay tactics and no unreasonable denials. As a result, mediation is about 90 percent successful in most jurisdictions.
Reach Out to a Hard-Working Hillsborough County Lawyer
Car crash victims are usually entitled to significant compensation. For a free consultation with an experienced Tampa car accident lawyer, contact Mark H. Wright, PLLC. We do not charge upfront legal fees in these matters.
Resource:
abcactionnews.com/money/consumer/taking-action-for-you/tampa-teacher-battles-insurance-giant-over-500-deductible-in-crash-involving-cop-car