Five Kinds Of Nursing Home Negligence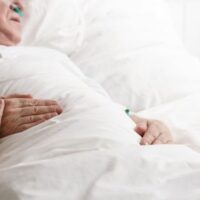 Nursing home understaffing is the root of many nursing home negligence injuries. Over 90 percent of long-term care facilities in Florida are dangerously understaffed, according to many observers. There is always a direct link between lack of supervision and serious injuries. In this context, there's also an indirect link. Morale is usually low at understaffed facilities. That usually means workers who are disinterested in their jobs and a high turnover rate.
A Tampa nursing home neglect attorney can usually hold the nursing home facility responsible for these injuries. This responsibility includes more than the payment of financial compensation. Legal actions force large nursing home holding companies to change the way they do business and take resident safety more seriously.
Bedsores
Understaffing, and under-qualified staffing, which is a related issue, contribute to many pressure sore injuries in Florida. These injuries usually form if the person doesn't turn over in bed at least once every two hours.
At understaffed facilities, one person might do patient rounds. One person often isn't enough to turn a near-comatose patient over in bed. Furthermore, some less-qualified staffers are unable to spot early stage bedsores. These injuries are rather easy to treat. If these wounds become more advanced, these open sores quickly become life-threatening.
Falls
Over 60 percent of nursing home residents fall every year. Poor maintenance contributes to a number of these incidents. Generally poor supervision causes many other falls.
Nursing homes have a duty to keep common areas, like hallways and dining areas, free from fall hazards, like wet spots and clutter. If understaffing is an issue, such regular maintenance is often the first thing to go. Janitors only come occasionally and they are never on call. Furthermore, many nursing home residents wander aimlessly. Facilities should have staff members near exterior doors and construction areas to keep these residents from wandering into dangerous areas.
Resident-on-Resident Assault
This under-reported nursing home negligence area is one of the fastest-growing categories of unintentional nursing home injuries.
Many older people are like young children, from an emotional standpoint. Petty disagreements quickly escalate. If there is no one there to break up these fights, they usually become violent. Most nursing home residents are so physically frail that a tiny bit of force could cause a permanent injury.
Malnutrition
The nursing home standard of care is to have a dietician or other person on staff who makes sure that residents are getting proper nutrition. As we get older, our senses degrade. Many people no longer feel hungry. Furthermore, food may not look, smell, or taste good. As a result, these individuals often don't eat.
Malnutrition could be a serious problem on its own. More frequently, malnutrition causes physical frailty. This condition contributes to other serious injuries.
Contagious Disease
Coronavirus might just be the first in a series of stronger and more contagious viral diseases which ravage nursing home populations. The first wave was bad enough, especially for nursing home residents. No one is sure what the next wave might look like.
The standard of care is fairly clear in these situations. Nursing homes must frequently clean facilities, maintain strict social distancing, and sharply limit outside contact. Understaffing could cause a lapse in any of these areas. For example, frequent cleaning is often an issue because of the aforementioned janitorial shortage.
Contact a Thorough Hillsborough County Lawyer
Nursing home neglect often causes serious injuries. For a free consultation with an experienced personal injury attorney in Tampa, contact Mark H. Wright, PLLC. You have a limited amount of time to act.
Resource:
pbs.org/newshour/health/most-nursing-homes-are-not-adequately-staffed-new-federal-data-says