Vicarious Liability Issues In Rented Boat Accident Claims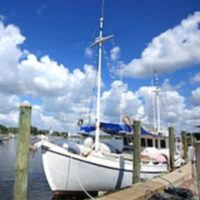 Many boat rental companies in the Tampa Bay area rent high-powered watercraft to people and do not ask too many questions. If the owner or agent knows the operator is not competent to safety operate a boat, the owner is normally vicariously liable for any collision damages. But due to the federal Graves Amendment, these cases work a bit differently in Florida.
Since the Graves Amendment has a number of holes, a Tampa boat accident attorney can often force these owners to pay compensation to victims. Vicarious liability is very important in vehicle rental crashes. Typically, these operators have little or no insurance. Third-party owner liability gives these victims an additional source of recovery.
Negligent Entrustment in Boat Accident Claims
Owner liability frequently comes up in borrowed vehicle crashes or in young teenager cases. Friends often loan their vehicles to people for quick trips to the store and other such errands, or when their own vehicles are disabled. Legally, people under 18 cannot own property, so if the tortfeasor was under 18, the tortfeasor was always using someone else's vehicle.
As mentioned, these owners are liable for damages if they knew the operator was incompetent. Evidence of incompetence includes:
A temporary impairment, such as intoxication or fatigue,
No drivers' license,
Safety-suspended drivers' license,
Poor driving record, and
Inexperience operating a certain kind of vehicle (g. driving a Silverado when a person is used to a Civic).
Impaired or unlicensed drivers are usually incompetent as a matter of law. Everything else on this list is usually circumstantial evidence of incompetence.
Getting Around the Graves Amendment
Lawmakers added 49 U.S. Code § 30106 to a large omnibus transportation bill. Like many other policy riders, the brief Graves Amendment is poorly drafted.
Rep. Sam Graves (D-MO) introduced this amendment to shield Enterprise, U-Haul, and other vehicle rental companies from liability lawsuits. However, there are two very large holes in this provision.
Trade or Business: According to the Uniform Commercial Code, owners are in the "trade or business" of renting vehicles if they have special knowledge about the boats they rent. Most owners lack this expertise. They can point out basic operational features, but they have no idea how the boat really works.
Not Otherwise Negligent: When lawmakers approved the Graves Amendment, it was impossible to verify credentials, like a license, remotely. Now, such technology is available and easy to use. Substance impairment is also a significant issue in this area. If the lessee (person renting the boat) is intoxicated at the time of the transaction, the owner arguably has a legal duty to refuse to rent a boat.
Victim/plaintiffs have the burden of proof to show that Graves Amendment immunity is inapplicable in a certain case.
Work with a Dedicated Lawyer
Boat owners are often responsible for boat accidents, despite the Graves Amendment. For a free consultation with an experienced personal injury attorney in Tampa, contact Mark H. Wright, PLLC. Virtual, home, and hospital visits are available.
Resource:
law.cornell.edu/uscode/text/49/30106