Tiana Brockway-Horne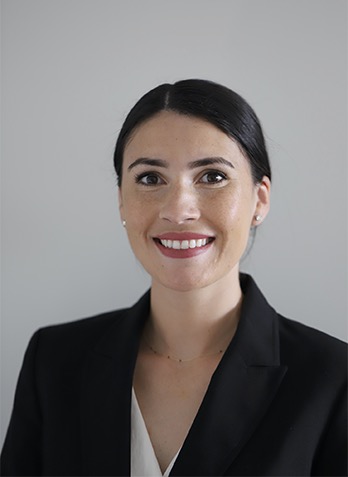 Tiana Brockway-Horne is a senior associate with Mark H. Wright, PLLC. Originally from Tacoma, Washington, Ms. Brockway-Horne moved to Florida to attend Florida State University on a full-ride athletic scholarship while earning her Bachelor of Science in Psychology with a Minor in Family Sciences with honors in 2012. While at Florida State University, Ms. Brockway-Horne contributed to FSU women's soccer team's first ACC Championship title and competed in two Final Four performances. Ms. Brockway-Horne then proceeded to play professionally with UMF Selfoss in Iceland before returning to Florida to attend law school.
She received her Juris Doctorate and the William F. Blews Pro Bono Service Award from Stetson University College of Law. During law school, Ms. Brockway-Horne was an executive member of the Sports and Entertainment Society, completed an internship with the Pinellas County School District, and participated in the Department of Justice's Clemency Project at the Hillsborough Public Defenders Office. She gained further legal experience working as a law clerk for several Tampa law firms practicing civil litigation.
Prior to joining Mark H. Wright, PLLC, Ms. Brockway-Horne worked as an Executive Liaison for an international law firm, and as an associate attorney for a prominent insurance defense firm in Tampa, gaining invaluable insight and experience, including contracts, negotiations, and personal injury claims pertaining to motor vehicle accidents, slip and fall, premise liability, wrongful death, medical malpractice, and nursing home negligence. She is delighted to use her extensive experience and hard-working mentality to diligently represent our current and future clients.
Tiana enjoys spending time with her family, friends and her French Bulldog, Griffin. She also enjoys reading, coaching youth soccer and giving back to the community during her free time.