Rear-End Crashes: A Closer Look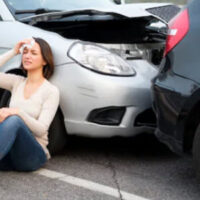 Every year, vehicle collisions kill or seriously injure millions of Americans. A significant number of these wrecks are rear-end crashes. When a vehicle that's moving almost at top speed smashes into a vehicle which is almost stationary, the injuries are usually very serious. Whiplash is a good example. In rear-end crashes, and other wrecks as well, the victim's neck usually moves forward and backwards in a violent, whip cracking-like motion. If not promptly and properly treated, whiplash could cause paralysis or other permanent injuries.
So, the injuries in rear-end crashes are usually serious. However, the issues are usually complex, as outlined below. Therefore, only the most experienced Tampa personal injury attorneys are able to obtain full and fair compensation for victims. This compensation normally includes money for economic losses, such as medical bills, and noneconomic losses, such as pain and suffering.
Injuries Sustained in Rear-End Wrecks
Whiplash is definitely not the only serious injury that these victims sustain. Some other common ones include:
Head Injuries: Contrary to popular myth, the brain does not fit snugly inside the skull. So, these same forces cause the brain to repeatedly slam against the insides of the skull. Injuries such as these are difficult to diagnose and treat.
Broken Bones: When doctors set accident-related broken bones, they normally must use metal pins or plates. As a result, these victims must undergo extensive and expensive physical therapy. Even after all that, these victims normally must deal with permanent mobility restrictions or other loss of use.
Exsanguination: Blood loss, usually from internal injuries, is typically the leading cause of death in rear-end crash cases. Most victims lose so much blood that they are on the edge of hypovolemic shock by the time emergency responders arrive.
Health insurance companies normally refuse to pay accident-related costs. So, attorneys send letters of protection to medical providers. These letters guarantee payment when the cases are resolved. So, providers charge nothing upfront for their services.
Liability Issues
Fault, which is a factual inquiry, is normally quite straightforward in rear-end crash cases. Liability, which is a legal issue, is often another matter.
If Driver A rear-ends Driver B, the negligence per se doctrine usually applies. Therefore, Driver A is presumptively liable for damages. But this presumption is usually not enough to obtain fair compensation.
Contributory negligence is a very common defense in rear-end crash claims. Essentially the insurance company shifts blame for the wreck from the tortfeasor to the victim. For example, insurance company lawyers might claim that one driver cut off another one in traffic.
The sudden emergency defense sometimes comes up as well. This legal loophole excuses negligence if the tortfeasor reasonably reacted to a sudden emergency.
A stopped-short vehicle or other hazard is normally not a sudden emergency in these situations. This label only applies to completely unexpected situations, like a tire blow-out.
Connect with a Dedicated Lawyer
Rear-end crash claims are typically rather complex. For a free consultation with an experienced Tampa rear end accident lawyer, contact Mark H. Wright, PLLC. We do not charge upfront legal fees in these situations.
Resource:
injuryfacts.nsc.org/motor-vehicle/overview/introduction/