Possible Alcohol-Related Fatal Wreck In Halltown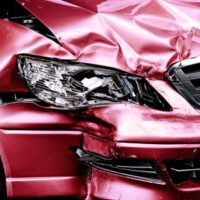 Investigators believe that a motorist who ran a stop sign and smacked into a pickup truck may have been driving under the influence.
The wreck happened at the intersection of Highway 266 and Farm Road 35. The deceased person, a 29-year-old Tampa man, was a passenger in one of the vehicles involved in the wreck. Officials declared him dead at the scene. The two drivers were rushed to nearby hospitals with serious injuries.
Troopers are still investigating the wreck and no charges are pending at this time.
Evidence in Alcohol-Related Wrecks
As outlined below, a Tampa car accident attorney can basically use two legal theories to establish liability for damages in a multiple injury alcohol-related wreck. The available evidence largely determines the theory used in the case.
When injured drivers arrive at hospitals, the medical staff almost always performs a blood test. Once that sample is analyzed properly, it almost conclusively shows BAC level at almost the exact time of the wreck. So, this measurement could establish liability for damages as a matter of law in Florida.
Obtaining this sample is the tricky bit. Sometimes, law enforcement officers use these samples to press DUI charges. If that happens, this issue is rather straightforward. But that's not always the way things go down.
If a victim's attorney wants the sample, the attorney probably needs a court order. A multitude of state and federal privacy laws apply in areas like this.
That's assuming the blood sample is available. Frequently, hospitals ship these samples to remote storage facilities. There's a good chance the sample could be lost in transit. Even if the sample is still available, its reliability is now a question mark, due to chain of custody issues.
To stop these problems from happening, most attorneys immediately send spoliation letters to hospitals. These letters require hospitals to actively preserve all possible physical evidence, including blood samples.
Circumstantial evidence is also available on this point. This evidence mostly involves physical symptoms, such as:
Bloodshot eyes,
Unsteady balance,
Odor of alcohol, and
Slurred speech.
An insurance company lawyer might blame some of these symptoms on shock from the accident. But the burden of proof in civil claims is so low that this evidence will probably hold up in court.
Liability Issues
If the tortfeasor's (negligent driver's) BAC level was above the legal limit at the time of the wreck, the negligence per se shortcut could apply. According to this doctrine, drivers are liable for damages if:
They violate criminal safety laws, like the DUI law, and
That violation substantially causes injury.
Damages in a vehicle collision claim usually include compensation for economic losses, such as medical bills, and noneconomic losses, such as pain and suffering.
If the blood sample is unavailable or it shows a BAC level under the legal limit, the ordinary negligence doctrine could apply. Basically, negligence is a lack of care. The duty of reasonable care requires drivers to be mentally and physically fit before they get behind the wheel. Any alcohol consumption violates this duty. Alcohol impairment begins after the first sip.
Roughly the same circumstantial evidence could also establish third-party liability. Florida bars, restaurants, and other commercial alcohol providers could be financially responsible for damages if they sold alcohol to a person who was habitually addicted to this substance.
Count On a Dedicated Hillsborough County Lawyer
Car crash victims are usually entitled to significant compensation. For a free consultation with an experienced personal injury attorney in Tampa, contact Mark H. Wright, PLLC. You have a limited amount of time to act.
Resource:
ky3.com/2021/07/04/one-person-killed-two-hurt-crash-near-halltown-mo/