Early Morning Intersection Wreck Kills Two People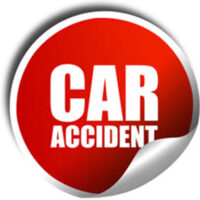 Two people from South Carolina were killed when their SUV struck a semi-truck in Hernando County.
Investigators said that a traffic light at the intersection of State Highway 50 and U.S. Highway 301 in Ridge Manor. Moments after an eastbound tractor-trailer entered the intersection, a southbound SUV t-boned the truck. Two passengers, who were not wearing seat belts, were ejected from the vehicle and died at the scene. Three other SUV passengers were injured.
"It's a dark area, but without the traffic lights functioning, [they] probably never knew what happened," remarked Florida Highway Patrol Sergeant Steve Gaskins.
Special Liability Issues
Frequently, Tampa personal injury attorneys initially focus on the cause of a crash, mostly for emotional reasons. Technically, cause is not an element of a negligence case. But jurors are usually more willing to award maximum compensation if they know why the driver was negligent.
The preliminary facts indicate that some combination of fatigue and distraction might have caused the crash in the above story. Most people are naturally drowsy late at night. Furthermore, people who are far from home often drive with one eye on a GPS navigation screen and one eye on traffic. That could explain why the driver didn't see a semi-truck in the intersection.
Speaking of emotional issues, injured passengers often hesitate to file claims against drivers. Usually, the two had a close relationship, or even an intimate one.
However, a legal claim does not "blame" anyone for a wreck. Instead, a legal claim is all about accepting responsibility for one's mistakes. Florida would be a better place to live if we all acted this way.
Additionally, tortfeasors (negligent drivers) may be legally responsible for wrecks. The insurance company usually bears this responsibility. In fact, the insurance company bears all costs in this situation, including the hiring of legal counsel.
Frequently, insurance defense lawyers charge over $1,000 an hour. Legal costs pile up quickly for insurance companies, which is why they are usually willing to settle these claims out of court. The sooner the case ends, the sooner they stop paying lawyers.
Personal injury attorneys usually work on a contingent fee basis. So, it usually does not matter how long the case lasts. Your lawyer probably gets the same pay. Therefore, your lawyer is with you until the end of the line.
The Seat Belt Defense in Florida
In some states, seat belt non-use is inadmissible in civil actions. Generally, people do not have a duty to mitigate (voluntarily reduce) their damages before a wreck. If that were true, the law would require drivers to wear crash helmets and fireproof suits.
Florida is different. An affirmative defense means the insurance company must admit the insured driver was negligent. In other words, insurance company lawyers do much of the heavy lifting in an ordinary negligence claim. There's no need for lawyers to compile evidence indicating a lack of care.
As for contributory negligence, Florida is a pure comparative fault state. Even if the victim was 99 percent responsible for the damages in the case, the other driver is still responsible for a proportionate share of damages.
In this context, the jurors must weigh the evidence and decide if the victim's failure to wear a seat belt or the tortfeasor's (negligent driver's) conduct substantially caused injury.
Head injuries are a good illustration of how this process works. Usually, the motion of a wreck, as opposed to a trauma impact causes a head injury. So, seat belt use is pretty much irrelevant. Properly restrained victims are just as susceptible to these injuries as anyone else.
Reach Out to an Experienced Hillsborough County Lawyer
Almost regardless of the facts, car crash victims are usually entitled to compensation. For a free consultation with an experienced Tampa car accident attorney, contact Mark H. Wright, PLLC. We routinely handle matters throughout the Tampa Bay area.
Resource:
wfla.com/news/local-news/hernando-county/2-killed-in-crash-at-intersection-where-traffic-light-wasnt-working-due-to-fire-in-hernando-county/