Breaking Down A Device Distraction Injury Claim In Florida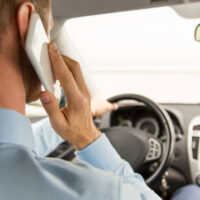 Most people are well aware of the dangers of using a cell phone while driving. Traffic enforcement campaigns, like U Text, U Drive, U Pay, increase this awareness. Yet most people also acknowledge that they at least occasionally use hand-held devices while they are behind the wheel. Florida has one of the weakest cell phone bans in the country. As a result, many device distraction crash victims in the Sunshine State do not think they have legal options in these situations.
Despite the anemic law, a Tampa distracted driving accident attorney can obtain substantial compensation for these victims. Many jurors intensely dislike motorists who ignore their responsibilities to play on their phones. The available compensation usually includes money for economic losses, such as medical bills, and noneconomic losses, such as pain and suffering.
Device Distraction and Negligence Per Se
Florida's cell phone ban normally applies to texting and driving. "Texting" includes not only texting but also emailing, posting, and sending or reviewing any text-based communication. Additionally, it's illegal to hold or use a cell phone in school or construction zones.
Although the ban itself is quite limited, lawmakers recently changed the enforcement provisions of Sections 316.305 and 316.306. Officers may now issue citations to establish fault in a motor vehicle collision.
If an officer writes a cell phone ticket, the negligence per se presumption could apply. Tortfeasors (negligent drivers) are presumptively responsible for wrecks if:
They violate a safety law, and
That violation substantially causes injury.
Additional circumstantial evidence, which is listed below, transforms the presumption of liability into a conclusion of liability.
Device Distraction and Ordinary Negligence
In terms of traffic law, most drivers do not have a duty to put their phones down and concentrate on driving. Negligence law is different, because of the duty of reasonable care. This duty requires motorists to be physically and mentally fit to drive, focus on the road while they are behind the wheel, and always drive defensively.
Hands-free devices, which are technically legal in Florida, also affect the duty of care. People who use these gadgets take their eyes off the road and take their minds off driving. There are additional dangers as well. Since hands-free devices give people a false sense of security, they often take unnecessary risks as they drive.
The victim/plaintiff has the burden of proof to establish a breach of duty in an ordinary negligence claim. Evidence on this point includes:
Erratic Driving: Motorists who use cell phones while behind the wheel often weave, stop short, change lanes unsafely, and otherwise drive erratically. Operating a motor vehicle requires a high level of concentration.
Device Use Logs: These records clearly show the extent of use prior to the wreck. Attorneys must act quickly to preserve these records after a wreck. Otherwise, the device owner might "accidentally" delete them.
Tortfeasor's Statements: Despite the known danger, to many drivers, cell phone use is an excuse for negligence. So, when emergency responders ask them what happened, they readily admit they were on their phones. These statements are usually admissible in court.
In an ordinary negligence claim, the victim/plaintiff must establish a lack of care by a preponderance of the evidence, or more likely than not.
Reach Out to a Diligent Hillsborough County Lawyer
Injury victims are usually entitled to significant compensation. For a free consultation with an experienced personal injury attorney in Tampa, contact Mark H. Wright, PLLC. You have a limited amount of time to act.
Resource:
flhsmv.gov/safety-center/driving-safety/distracted-driving/